Energy Transfer Partners Company Net Worth, History, CEO, Headquarter, Origin Country
When it comes to the talk of the most active and famous natural gas and propane pipeline transport companies, Energy Transfer Partners' name always pops up. This company is kind of like a giant in the Petroleum scene of the United States, well, at least that's the case in 2023. This all started in Dallas, Texas, but now, this company is known well in almost every state of the country. Which is pretty understandable seeing the success and operations of this company. And if you wanna learn just a little bit more about this company, then you should keep on reading because this is the lowdown on Energy Transfer Partners company's history, net worth, origin story, and all that stuff. So yeah, let's get going.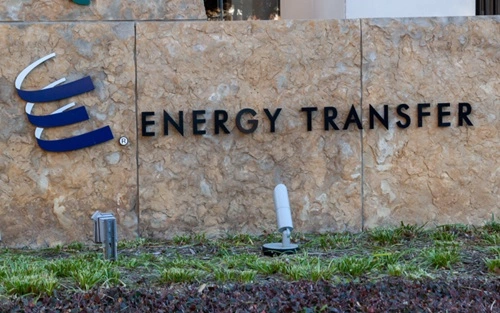 | | |
| --- | --- |
| Energy Transfer Partners Origin Country | United States |
| Established Year | 1995 |
| Headquarters | Dallas, Texas, U.S. |
| Energy Transfer Partners CEO | Kelcy Warren |
| Energy Transfer Partners Net Worth | $44.18 billion (as of November 2023) |
| Industry | Petroleum Industry |
The Energy Transfer Partners Story
Energy Transfer Partners, which is also known as Energy Transfer LP or just Energy Transfer for short, is an American company working in the Petroleum scene of the United States. Whenever there is talk about natural gas and propane in the country, this is the company that experts refer to. And talking about the origin, well for this company, it all started when Kelcy Warren and Ray Davis laid the foundation for this company in Dallas, Texas way back in 1995. Warren, one of the guys who started it all, is still pretty involved, serving as the Chairman. So, what's the story of this company? Ever since its establishment, the company has grown over the years, slowly and steadily, but the big move happened in the year 2011. That's when Energy Transfer Partners, teaming up with Regency Energy Partners, bought some midstream assets from Castleton Commodities International. This wasn't just a random purchase; it was all part of their master plan to get bigger and stronger through smart acquisitions and mergers.
The Energy Transfer Partners Financials
You see, back in the year 2020 when the world was dealing with COVID-19 and there were lockdowns happening everywhere, this company managed to bring in a revenue of around $38.95 billion. Well, that's because of the industry they are in, and as you know, the petroleum industry is always active, no matter what. But yeah, they also lost about $647 million that same year due to many operation failures. Talking about the current stats, Energy Transfer Partners' total net worth as of November 2023 is around $44.18 billion. They have gotten this bigger due to several bold and right moves over the years, like the recent one where in August this year they bought the Crestwood Equity Partners. Just like that, the people behind this company are always on the lookout for the best opportunity to grow their boundaries even further. In a way, that is the reason why they are one of the most successful companies in the Petroleum industry of the nation.