JPMorgan Chase Company Net Worth, History, CEO, Headquarter, Origin Country
If you were wondering about the net worth of JPMorgan Chase, then we can understand why and how you stumbled upon that question. JPMorgan Chase is the biggest bank in the United States of America, but did you even know that it had a start way back in 1799? Of course, when you look it up online, you'll find that JPMorgan Chase has an establishment year of the year 2000, but that doesn't include the rich history of this company aka bank. And if you are interested in specifically that then you are at the right place because we are about to give you a quick lowdown on just that. We won't just be talking about the history stuff though, here we'll see how big this bank has gotten in 2023, what their total net worth is, and who's currently in charge of the company. So yeah, let's get down to it right away.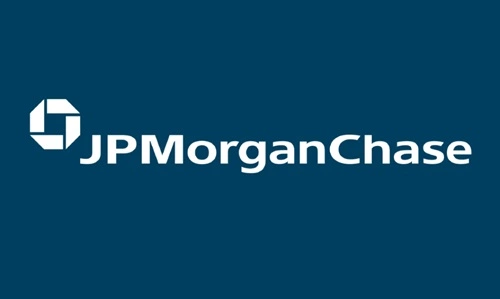 | | |
| --- | --- |
| JPMorgan Chase Origin Country | United States |
| Established Year | 2000 |
| Headquarters | 383 Madison Avenue, New York City, U.S. |
| JPMorgan Chase CEO | Jamie Dimon |
| JPMorgan Chase Net Worth | $402.02 billion (as of October 2023) |
| Industry | Financial services |
The JPMorgan Chase Story
Can you even believe that JPMorgan Chase & Co.'s story began way back in 1799? And it started not as a bank, but with water! Yep, the Manhattan Company was born with a goal: to bring "clean and fresh" drinking water to the growing number of people in New York City. Do you know who was part of this? Alexander Hamilton and Aaron Burr, yeah, those two. But the Manhattan Company didn't just stick to water. They used extra money to get into banking. So, in just five months, The Bank of The Manhattan Company opened its doors. At that time, it was New York City's second commercial bank. But in 1804, Aaron Burr and Alexander Hamilton had a showdown. They dueled in Weehawken, New Jersey. Sadly, Hamilton got hurt and passed away the next day. We bet you didn't know that part of JPMorgan Chase's history, right?
JPMorgan Chase Financials
Can you wrap your head around the financial giant that JPMorgan Chase has become? Well, it is not just the "BIG" kind of big, but it is the biggest in the country. In 2022, JPMorgan Chase announced revenues that made heads turn, a jaw-dropping $128.7 billion! And that's just what came in. After everything was counted and settled, they walked away with $37.68 billion in their pockets, yep, that is the profits we are talking about. Now, if you're wondering how much money they manage for others, well, that can make you gasp for a second. See, their total assets under management (AUM) for 2023 have skyrocketed to a number that's hard to fathom, we are talking about a number as huge as $4.00 trillion. And if we talk about their total net worth as of October 2023, then it is estimated around $402.02 billion. So yeah, they are huge, and for good reasons actually.