How To Check Signature In Bank Account
Suppose you have an old bank account and don't remember the signature you gave at the time of opening that account. So what would you do in this situation? Of course, you'd think of somehow checking the signature associated with your bank account. Right? But is this the right or should we say: is this the only approach? Surprisingly, this happens to many people, and there are definitely some easy ways to resolve this problem. Thankfully, today's post is solely dedicated to helping you out with the signature mismatch or forgotten signature issue. So stay tuned till the end to find out what things you can do to have your bank account access back.
Is It Possible To Check Your Signature Associated With Your Bank Account?
The short and sweet answer to this question is, Yes you can check your signature associated with your bank account by asking the bank people. But that won't work every time you forget your signature or if there is a signature mismatch problem. However, since many people face this issue, especially the elderly, that's why banks usually allow their customers to change their signatures after proper verification. And below we will go over the step-by-step process of how you can have your old signature changed and link a new signature with your bank account.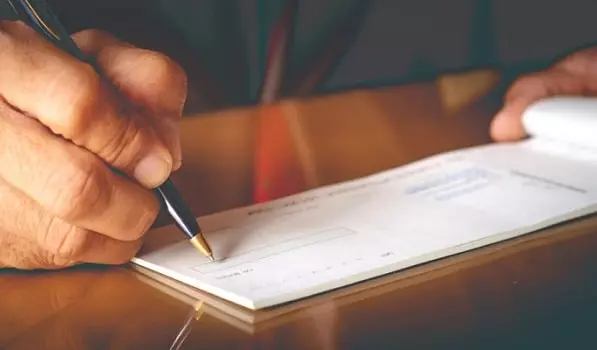 Signature Mismatch Problem:
As we already mentioned earlier, the Signature mismatch problem is quite common, especially with elderly people's bank accounts. Let's have a look at some scenarios where you can face the same issue.
In case you have a very old bank account that you have used just occasionally, then it is possible that you may have forgotten the signature you provided at the time of opening that bank account. In this case, you won't be able to withdraw your funds, and the straightforward solution to that is just to apply for the signature change at your bank.
Elderly people face issues when writing something, and that's because with growing age their hands start to tremble, a lot sometimes. Therefore they quite often have the signature mismatch issue because they aren't able to sign properly, even if they remember their signature. A simple solution for that would be to open up a joint account with a guardian.
With everything going digital these days, people don't prefer to write down things with pen and paper, they use their devices instead. Thus their writing becomes terrible over time, and this can also cause signature mismatch problems at the bank. Again, we'd advise having changed your signature which is associated with your bank account.
How To Change Signature For Your Bank Account?
Now Let's talk about how you can have your signature changed with a new signature that you can remember. For that, just visit your bank's nearest branch, and ask them to provide you with a form to change the signature. If you can't visit the bank at the time, just go online and search for the form there, or contact your bank's support team over email. Once you have the form, just fill out the required details like your bank account number, proper name & address, registered mobile number, attach passport-size photographs, a copy of your Aadhar card, a new signature, etc.
After filling out the form with all the necessary details, just hand the filled form to the branch manager. You'd be thinking that it'll take at least a few days until your signature is updated and then you'll be able to access your bank account. But that's not the case, your signature will be updated on the very same date you apply for it.