How To Change Airtel DTH Registered Mobile Number?
Airtel's digital TV facilities and services are one of the trusted and largest telecom operators across India. Nowadays, DTH services have gained immense popularity and earned a reputation with reliable support and wide channel selection. Just like other telecom operators' services, Airtel DTH provides a range of services for its customers.
However, Airtel TV is one such DTH telecom operator that offers its customers an easy way to alter change their registered mobile number with an Airtel TV DTH account. But, some customers are not unaware of how to change the registered mobile number on Airtel DTH TV. To help you out, we have listed a comprehensive guide step by step in this article.
Steps to follow to Change the Mobile Number of your Airtel TV DTH Account: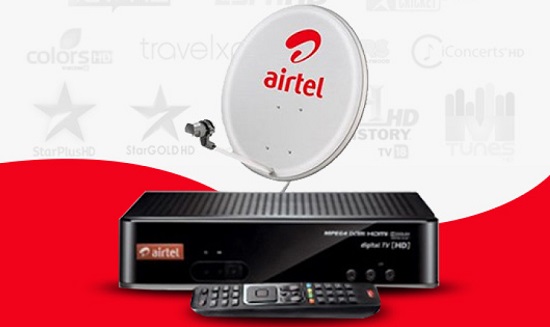 As said earlier, Airtel DTH offers users some steps to change their registered Account Number with the Airtel TV DTH account. To do this, subscriber has to visit the official website and enter their customer ID. Now follow the steps given below to change the mobile number of your account online. Let's get started:
Firstly, open the official website of Airtel DTH, which is

https://www.airtel.in/airtel-update-rtn/digitaltv-rtnhome

. Alternatively, you can navigate the update number page. The page is limited to updating the registered mobile number.
Mention your Airtel Digital TV Customer ID in the provided space, and click "Submit". To get your Airtel Digital TV Customer ID, you need to press the Menu button. Here, you have to select the My Account Option in your Airtel DTH remote.
Once you click on Submit option, the two options will be shown on the next page. Here, choose the "Change the registered number" option and mention your new Mobile number.
For confirmations, type the number again in the next sections.
Tap on the "Change Number" option.
You will be informed to confirm two of the three details from "Please enter your Pin code", "Please enter your last recharge month, and, "Please enter your last recharge amount".
As soon as you follow the above steps, an OTP will appear on the number you want to register.
Mention the OTP, and tap " Confirm"
This way, your Airtel DTH registered mobile number will be switched from previous to new.
How to know your Airtel Digital TV Customer TV?
You can use missed calls and SMS services to know your mobile number and customer ID. Send message "BAL" to 54325 from the registered mobile number to know digital customer TV through SMS.  Or, you can give a missed on this number, 08130081300 to get the Customer ID.
Final Words:
Users are always excited to know about the types of services available, and new recharge plans and they keep themselves updated about the upcoming offers.  There are times when customers are not alert of the amazing features that come along with DTH TV services.
To keep updated with your Airtel DTH account or know the best future offers and services, you need to link the registered mobile number if you change your previous number. One who has not linked the registered mobile number will not be able to avail of future services.