Groww App Advantages and Disadvantages
Direct mutual funds, flat fee discount brokerage and initial public offers (IPOs), services are all offered online by Groww, a broker with offices in Bangalore. Nextbillion Technology Private Limited, a stockbroker registered with SEBI and a participant in the NSE and BSE, does business as Groww.
Groww was first launched in 2016 as a platform for direct mutual fund investments. Midway through the 2020s, Groww added equity trading to its lineup of products. The organization also provides its clients with US Stocks, Fixed Deposit, and Digital Gold as additional investment possibilities.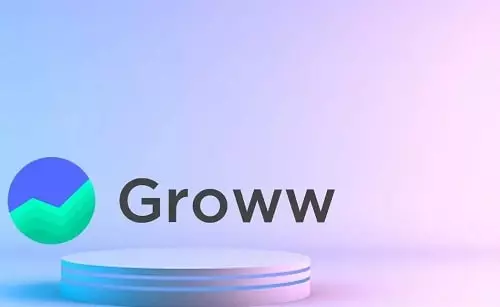 Advantages of Groww App

Charges
Groww levies a fixed fee of either Rs 20 or 0.05% for each trade. The brokerage fee for an order is restricted at Rs 20 regardless of size or cost. Groww provides cost-free mutual fund services, including no fees for purchasing or redeeming mutual funds.
Groww gives its investors a flawless trading experience with its trading platform, Groww (mobile trading and web app). It has 128-bit encryption, making it a secure and safe app. As of November 2020, Groww had a robust user base of 90+ lakh people, making it one of India's quickest-growing platforms. Additionally, it has one of the top ratings (4.5+) in both the Google Play Store and the App Store.
A broker online is called Groww. It does not provide any advice, suggestions, or research services, in contrast to full-service brokers. Groww offers free eBooks, educational blogs, and other tools that assist investors and beginners understand the fundamentals of stock market trading and investing so they can make well-informed investment decisions.
Groww Brokerage Plan
Groww has a fixed brokerage approach, charging a flat Rs 20 for each executed order for intraday, futures, and options (F&O) trading. The maximum brokerage for each order across all trading categories is Rs 20.
Trading Segment     
Equity Delivery for the Trading Segment: Rs 20 per deal (or 0.05%, whichever is lesser)
Charges for Brokerage Equity Intraday: Rs. 20 per trade (or 0.05% of the total), whichever is lower.
Charges for Brokerage 20 per trade Equity F&O-Rs Brokerage Fees
User-Friendly UI
The Groww app's intuitive and user-friendly UI represents one of its major advantages. It makes it simple for anyone to navigate and make investments in mutual funds, equities, and other financial products because it caters to both novice and expert investors.
Wide Range of Investment Options
Groww provides a wide variety of investing options, such as mutual funds, equities, gold, exchange-traded funds (ETFs), and more. This enables customers to build a well-rounded investment portfolio following their level of risk tolerance and their financial objectives.
Low Fees and No Hidden Fees
Groww uses a clear cost structure without any extra fees. The website makes it affordable for customers to start investing with lower amounts by providing commission-free mutual fund investing.
Paperless and Instant Account Setup
On the Groww app, creating an account is a simple process which involves little paperwork. Users can complete the full procedure digitally, saving time and obviating the requirement for paper-based documentation.
Educational Resources
Groww offers a vast selection of educational resources, such as blogs, articles, and tutorials, to assist consumers improve their financial literacy. Beginners who are interested in learning more about personal finance and investing may find this feature to be quite helpful.
Tracking and Monitoring Investments
Users of the app may follow and keep an eye on their investments in real time. Users can examine their portfolio's performance, get frequent updates, and base their decisions on trends in the market.
Secure and Reliable
Groww guarantees the protection of users' financial and personal information. The software offers secure payment channels for transactions and adheres to industry-standard encryption techniques to protect user data.
Disadvantages of Groww App

Limited Customer Support: The customer assistance solutions offered by Groww may not be sufficient for some users. Although the platform offers email and chat help, it's possible that your phone calls won't get you a response right away.
No Direct Equity Investments: Groww does not accept direct equity investments as of the knowledge cutoff date within September 2021. Users can only purchase equities through mutual funds, which may not be the best option for seasoned investors who want direct stock trading.
Restricted to Indian Investors: Groww may not be available to users from other nations because it is primarily created for Indian investors.
Market Risk: Groww is susceptible to market risks, just like any other investing platform. Users must be informed that while it offers investing options with various risk levels, the value of assets might fluctuate and may result in losses.
Limited Research Tools: Groww might not offer the sophisticated research resources and data analytics that some other investment platforms do. This can be a disadvantage for seasoned investors who place a high value on thorough market research.
Lack of Portfolio Customization: When compared to certain other investment platforms, Groww's portfolio customization possibilities may be somewhat constrained. It may be difficult for users with certain investment preferences to adjust their portfolios.
Conclusion
Both novice and seasoned investors will find the Groww app to be an appealing alternative because it provides a user-friendly and convenient platform for investing in a variety of financial goods. Yet, potential users should take into account its potential drawbacks when selecting an investment platform, like the lack of direct stock investments and the minimal customer assistance.