PayPal Advantages and Disadvantages
One of the most well-known and commonly used online payment services worldwide is PayPal, created in 1998. The way we do online transactions has been completely transformed by PayPal, which has millions of users with a presence in more than 200 countries.
Nothing in this life is without its drawbacks. However, you must effectively weigh the advantages and disadvantages. Paypal has more drawbacks than advantages for several reasons. It is a safe, hassle-free, secure, and all-encompassing platform. Paypal gives fantastic savings and bargains.
Yet, PayPal has its own set of benefits and drawbacks, just like any other type of payment method. We shall examine both facets in-depth in this post to provide you with a thorough examination of PayPal.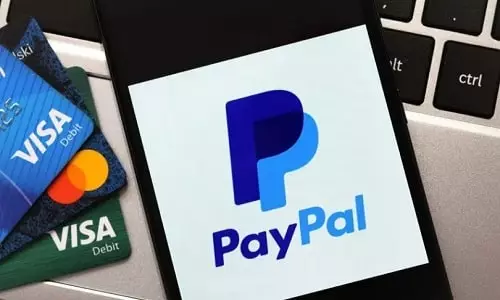 Advantages of PayPal:
Convenience
When it comes to online payment convenience, PayPal is unmatched. With just an authenticated password and an email address, users may securely transfer and receive money, removing the need to disclose sensitive financial information with numerous merchants.
Wide Acceptance
PayPal is a flexible payment method for different transactions, from purchasing to bill payments, as it is accepted by many online shops and businesses worldwide.
Security
PayPal uses strong security measures to secure users' financial information from unwanted access, such as fraud detection systems, encryption technology, and buyer protection programs.
Access Deals and Cash Back
In addition to facilitating your payments, Paypal also offers you enticing discounts. As a result, you can receive excellent savings and rebates from affiliated retailers. Additionally, you can accumulate reward points to receive additional discounts on the same transaction. Additionally, you may view the special lists and take advantage of subscriptions on the PayPal website!
Client Protection
Customers are protected from possible scams and disputes with merchants under PayPal's Buyer Protection policy. PayPal might provide a refund when an approved item doesn't appear or fit the description.
Mobile Payments
The accessibility of PayPal is increased by the mobile app's handy on-the-go payment and money transfer features.
Options for Instant Credit
You will adore this, which is one of PayPal's greatest assets. It offers customers the Buy Now, Pay Later option for items that qualify. As a result, your bill will be divided into 4 equally spaced payments. They are repayable over six months with no interest. To receive additional benefits, you can obtain a PayPal Cashback Mastercard.
International Transactions
PayPal customers may send and receive money internationally without worrying about currency conversions because the software takes care of the process automatically.
Linking Several Payment Methods
Users can link their PayPal accounts to several financing sources, including credit cards and bank accounts, giving them more financial flexibility.
Disadvantages of PayPal
Fees-PayPal is typically cost-free for personal transactions. However, currency conversions, commercial transactions, and overseas transfers are associated with fees. These charges could build up, particularly for regular customers or business owners.
High International Costs -Paypal could be better for overseas transactions, including currency conversion. The cause is Paypal's hefty 4.5% currency conversion cost and other service fees.
Delayed Transfers-It may take a few business days to get the money from PayPal to a bank account, which may need fixing with cash flow for some individuals.
You Require a PayPal Account to Receive Payment-The recipient must have a Paypal account to receive money sent through that service. Most people nevertheless have a Paypal account. However, it can cause trouble if the recipient needs a Paypal account.
Withdrawal is Frustrating-For users; withdrawal is extremely frustrating. You must pay the fee to rapidly withdraw funds from your PayPal balance to a traditional bank. Yet, you must wait a few days before making a free withdrawal.
Account Limitations-PayPal has a history of temporarily freezing accounts when it notices suspicious behaviour. Users may find it tedious and upsetting to fix such problems.
Customer service-Several users have reported needing help contacting PayPal's customer support team and receiving prompt and helpful responses.
Often Targeted by Scammers-Paypal is an easy and practical method of money transfer. Thus, con artists and scammers frequently use it as a target. Yet, by disseminating information on fraud protection, Paypal keeps its consumers informed. As a result, to avoid being a victim of fraud, you must maintain your awareness of it.
Transaction Holds-PayPal reserves the right to withhold payments for specific transactions, particularly those involving new or high-risk accounts, which might delay the release of funds.
Safety concerns-Although PayPal has strong security safeguards, no online platform is completely impervious to hackers or data breaches.
Conclusion
PayPal has surely changed online transactions, which offers users unrivalled simplicity, security, and variety. Several customers and businesses Favor it because of its broad acceptance and buyer protection policy. Users should be cautious of potential account restrictions, platform fees, and difficulties with customer care.