Cardinal Health Company Net Worth, History, CEO, Headquarter, Origin Country & More
Cardinal Health, a company that once used to be just a regular food processing and distribution company, now has become one of the leading healthcare companies in the country. Now, they are literally a one-stop shop for all your healthcare needs, and that's why they are able to serve millions of people every single year. If that has got you intrigued, and you wanna know more about this company, like a little bit of history, their financials, net worth of the company, and who's currently in charge there, then you're at the right place. We are about to give you a quick lowdown on all of that related to Cardinal Health company, so yeah, you may wanna stick with us until the end. Here we go.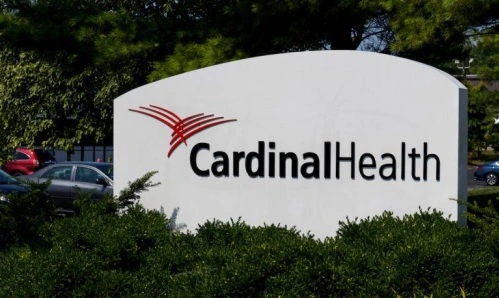 | | |
| --- | --- |
| Cardinal Health Origin Country | United States |
| Established Year | 1971 |
| Headquarters | Dublin, Ohio, U.S. |
| Cardinal Health CEO | Jason Hollar |
| Cardinal Health Net Worth | $22.51 billion (as of October 2023) |
| Industry | Healthcare (Distribution of pharmaceuticals and medical products) |
The Cardinal Health Story
So, have you ever heard about Cardinal Health, Inc.? Well, let us fill you in! It's this super cool American company that deals with healthcare stuff all over the country. You know, things like distributing medicines and medical gear. They're a pretty big deal, actually ranking 14th in the U.S. for raking in the bucks. Their main office is over in Dublin, Ohio. Mostly, they're in the business of sending medicines and other medical goodies to over 100,000 places. But they also make a bunch of medical gear like gloves, surgical outfits, and even things to manage fluids during surgeries. Oh, and if you've ever been to a hospital, there's a high chance they've got products from Cardinal Health. They supply about 3 out of 4 U.S. hospitals, which is super impressive! Now, a little history lesson (don't worry, it won't be boring). The company started in 1971, and it wasn't even about health back then! Robert D. Walter called it Cardinal Foods, and yep, you guessed it – they dealt with food. But in 1979, they thought, "Why not dive into the world of medicines?" after buying Bailey Drug Company.
Cardinal Health Financials
See, back in 2019, they found themselves in a bit of a pickle with some lawsuits linked to the opioid situation in the US. Fast-forward to 2021, and they teamed up with some other pharma big players for a whopping $26 billion settlement. Of that, Cardinal Health said, "Alright, we'll cover $6.4 billion, but let's spread it over 18 years." Now, when it comes to the cash flow, let's break it down simply. By 2023, they were raking in a solid 205 billion in revenue. Not too shabby! In 2021, they had an operating income of $1.9 billion and the net? Well, that's a cool $611 million. If you're curious about their total assets in 2021, it was a mind-boggling $44.45 billion, and they had equity worth $6.33 billion the year before. As of October 2023, they are sitting in the market with a net worth of a staggering $22.51 billion.