Different Types of Coverage Offered By Car Insurances In India
Thousands of people in India drive on the Indian roads every day. Though the cars have now become expensive, but still thousands of them are sold every day. The more the number of cars the higher is probability of risk. Therefore, it becomes necessary for a car owner or driver to get adequate car insurance coverage. It is essential to buy a third-party liability car insurance policy but comprehensive car insurance covers all the possible risks.
Here are five reasons to get car insurance: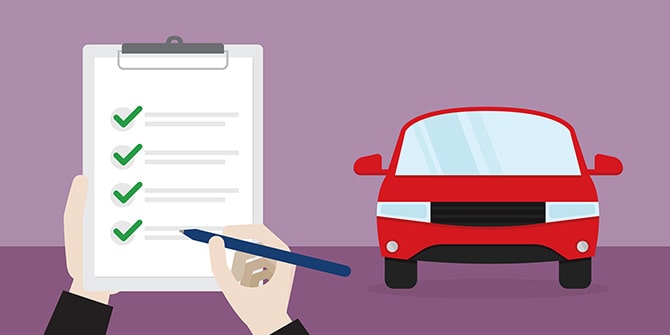 1. Covers Damage Repair: Cars are expensive, and so are their repairs. Car damage may happen due to someone else's carelessness, but the car owner or driver may have to pay for it. Even a stray ball can crack your windshield and cost you a good fortune. A decent car insurance cover saves you from all repair costs that may arise because of accidents or road mishaps.
2. Reduces liability: Getting a Third-Party Liability (TPL) car insurance is mandatory in India. The TPL car insurance covers you against any legal expenses from an accident caused by you. If by any chance, you end up damaging someone's property or injure another driver/pedestrian, the insurance pays for treatment and legal expenses.
3. Pays for hospitalization: Unfortunately, some accidents go beyond minor scratches and may result in significant injuries and fractures that require hospitalization. Adequate motor insurance saves you from taking care of massive expenses and hospital charges from your pocket.
4. Purchase online and save money: All types of car insurance plans cost less when purchased online. Because the policy provider incurs fewer operating costs online, they are happy to charge you less. Online transactions help you renew policies and pay the premium in just a few clicks.
5. Covers the family in case of demise: Unfortunate incidents can happen on the road any time. If the car-owner and policyholder passes away due to an accident, the car insurance company covers the family's expenses after the mishap and compensates for the financial loss.
Different Types of Coverage Offered In Car Insurance
Buying a car for the first time is a daunting task in itself. Next, comes the variety of insurance companies that offer you a plethora of products to choose from. Choosing the best available policy to meet your vehicle-specific, driver-specific, driving specific, and third-party needs require some research.
Including every other feature in your policy will unnecessarily increase your premium cost. So, choose only the most essential features and let go of the unwanted ones.
Here are five that you can study to make the best choice.
1. Liability Coverage
Third-party liability coverage is a must as per the Indian legal system. If you have caused an accident, any damage to the other party is covered by this policy. In a liability-only policy, any damage to your vehicle is not covered. Only the damage done to the other person or property is protected.
Any vehicle using the Indian public roads is liable to have the Third-Party Liability Coverage. Suppose any damage occurs to the third party that includes injury, death, or property damage in the event of an accident caused by you. In that case, your insured vehicle covers you of legal liability. The following are the features and benefits of this coverage:
Third-party liability or 'liability only' insurance covers all types of vehicles, including private, commercial, two-wheeler, carrier, passenger carrier, etc.
Medical bills incurred by the third-party due to medical treatment or hospitalization are covered.
The cost of repair of any damaged property of the third-party is covered. .
Personal accident is covered for up to Rs 15 lakhs for private and commercial vehicles in case of total disability or death of the owner/driver.
2. Collision Coverage
While third-party insurance comes with low premiums and covers only the third party, having collision coverage in your car insurance will bear all the repair expenses of your car after an accident.
3. Personal Injury Cover
Road accidents claim one life every 4 minutes in India. Prevention is always better if you're behind the wheels, as Indian public roads are more accident-prone. Personal accident is a type of car insurance cover that shields you during times of adversity and keeps you financially protected.
Along with the mandatory third-party liability insurance, you may want to opt for personal injury insurance to cover various risk factors.
4. Comprehensive Coverage
Comprehensive car insurance is an extensive plan that covers you against any personal damage or third-party vehicle/property damage.
Comprehensive car insurance is also known as own-damage car insurance. It protects the insured against any damage or loss due to man-made/natural calamities (weather damage or floods), accidental damages, fire, theft, etc. You can pay a regular premium to avail a comprehensive plan and add some extra coverage.
Comprehensive car insurance covers the driver, vehicle, passengers, third-party driver, third-party vehicle, third-party vehicle passengers, or property. You name it, and you get it.
Additional coverage can be added to boost the reach of your comprehensive plan further. This includes accessories cover, engine protector, zero depreciation cover, medical expenses, etc. This full-fledged coverage leaves the insured stress-free.
Optional Add On Cover for Car Insurance
Protect your car with optimum features by including the following add-on in your policy:
Roadside Assistance: Vehicle breakdowns are common in the middle of nowhere. Don't panic in such a situation. The insurance company will send assistance to your rescue. The vehicle will be transported safely to the nearest service station.
Engine Replacement: If the engine breaks down due to various reasons, the engine will be replaced.
Zero Depreciation Cover: You will get maximum compensation for your vehicle if you get the nil depreciation cover. You can get the full claim amount with zero depreciation rider.
Things to Look for While Buying a Car Insurance
Understand your vehicle insurance needs before making the final purchase
If you plan to purchase a used car, the type of car insurance cover you're going for should be decided by the value of the vehicle, the extent of the coverage, and the premium of the coverage.
Go for minimum coverage if the vehicle is in bad condition. Something like a third-party or liability will do fine. Personal injury coverage can also add benefit by protecting the driver and the passengers of the vehicle.
If your car can be repaired at a lower price, then don't go for higher premiums.
Understand all the differences between comprehensive and third-party insurance policies. Choose as per your needs.
If your vehicle's condition requires, go for additional riders such as engine replacement cover, zero depreciation, or other risks.
Repair or Replacement Cost
Vehicle replacement or repair costs are very high these days. Assess the risk with the help of an expert and purchase the policy only from reputed insurance companies.
Restore and repair your vehicle in a hassle-free manner with the help of a cashless garage facility.
Be aware of all the terms and conditions of your car insurance cover to avail the best benefits at the most needed times.
FAQs
Q1. What is the Personal Accident Cover in car insurance?
Personal accident insurance covers every injury sustained by passengers in the vehicle due to an accident resulting in disability or death.
Q2. What is the liability covered under the Private Car Package policy?
If a private car meets with an accident, the insured will be covered for
Bodily injury or death to third-party
Damage to a third-party property because of the accident
Q3. What is Depreciation in car insurance coverage?
The depreciation amount is not deducted from the claim, but the insurance company pays for the depreciation amount deducted on the total value.