Dell Technologies Company Net Worth, History, CEO, Headquarter, Origin Country
Now, from the looks of it, you may call Dell Technologies just Dell, but it's not that simple. You see, back in 2016, Dell Technologies came into existence as the parent company of Dell. That was when the whole restructuring thing and the EMC merger were going on. And just like that, if you wanna know more such details about Dell Technologies, we'd advise you to stay tuned. Here we will be going over how Dell became a thing, who's currently in charge of the company, and what is their net worth as of now. Here we go.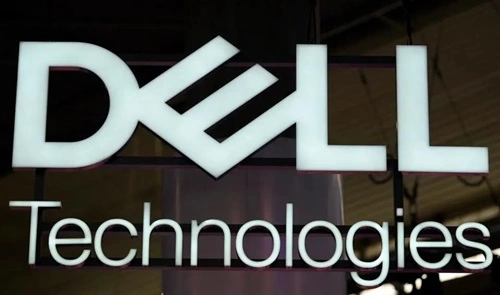 | | |
| --- | --- |
| Dell Technologies Origin Country | United States |
| Established Year | Dell Technologies was formed as a result of the September 2016 merger of Dell and EMC Corporation. However, the original Dell company, first named PC's Limited, was founded in 1984 |
| Headquarters | Round Rock, Texas, U.S. |
| Dell Technologies CEO | Michael Dell |
| Dell Technologies Net Worth | $50.29 billion (as of November 2023) |
| Industry | Computer hardware, Software, Cloud computing, Data storage, Information security, Consulting |
The Dell Technologies Story
Like any other big company we know today, Dell also started small in 1984. But it wasn't Dell Technology, not yet though. It began not in a big fancy office but in a college dorm room! At that time, it was called PC's Limited. And guess who started it? A young and ambitious student, Michael Dell. While at the University of Texas in Austin, Michael had a big dream. Instead of just studying, he tinkered with personal computers, making them better. He saw a big future in this and took a brave step. He left college to chase his dream: building his own PCs. In just a year, 1985, the Turbo PC came out. It was the first computer with Dell's personal touch. Back in the day, Dell sold computers directly to people. No middleman, no extra costs. Just straight from Dell to the customer. This smart move, along with great help for customers, made Dell grow super fast. By 1988 it became a public company and got a new name, Dell Computer Corporation. Fast forward to 2016 and that's when Dell Technologies came into existence when the restructuring of Dell and the merger of EMC Corporation was happening.
Dell Technologies Financials
Do you remember when Dell was just about computers? That changed big time in the early 2000s. They jumped into TVs, cameras, and tons of computer stuff. And then, in 2003, they even changed their name to Dell Inc. And then came 2013, they made a huge decision. Michael Dell, the big guy himself, teamed up with another big name, Silver Lake Partners. Together, they bought the company. And the price tag was a mind-blowing $25 billion! And in 2016, Dell joined hands with an investment firm to buy EMC, a company that's all about storing data. It was kinda massive! At around $60 billion, it was the biggest tech deal we'd seen. By 2022, Dell Technologies made a whopping $101.19 billion in sales. They earned a cool profit of $5.563 billion from it. If you look at everything they own and owe, they sat at a hefty $92.659 billion. And now, as we're talking in November 2023, Dell Technologies is worth an eye-popping $50.29 billion!