Top 10 Best Papad Companies In India
Papad is an inseparable part of Indian cuisine, and if you live in India, it is hard to believe if you say that you have never eaten papad ever before. You can make dishes with papad, or just roast them, and they're ready to be eaten as snacks. Usually, people prepare food items like papad at home, but not everyone can because it takes a lot of time and effort. Thus, many sellers sell packed papad in India, and it's quite a normal thing these days.
There are many different types of papads in India, and there are also several sellers who solely sell papads. And whether you enjoy papad dishes or papad as a snack, you should choose one that is not only good in terms of quality but also in terms of taste and price. And to help you out with that, we're here with this detailed list of the top 10 best papad companies in India.
List of Best Papad Companies In India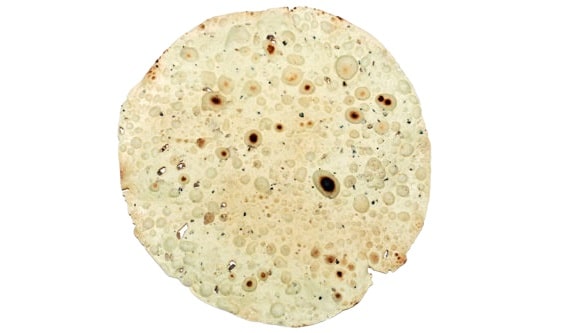 1. Haldiram's
Haldiram's used to be an old shop in Bikaner, and it was quite popular all over Rajasthan. But because of digitalization, they've managed to optimize their business according to the new era. Thus, you'll find many sweets, packaged snacks, and other items on various marketplaces from Haldiram's. Since it is one of the trusted brands in this niche, people don't hesitate to buy its products, even if they cost a bit more. However, most of Haldiram's food items are reasonably priced.
2. Bikaji
If you're not living under a rock, you definitely know about the Bikaji brand. They have superstar Amitabh Bachchan as their brand ambassador. It is quite possible that you recognize Bikaji because of their classic TV commercials. When it comes to Namkeens, sweets, and snacks, no other brand can beat the taste and quality of Bikaji's products. That's why if you go to your nearby snack store, there are high chances that you'll find various products like Bhujiya, papad, Sonpapdi, chips, and other snacks in that store with Bikaji labeling. Bikaji is a Bikaner-based brand. They also started their business from a local shop in Bikaner, which still exists today.
3. Vedaka
Amazon launches various brands in various categories to fulfill the needs of what customers actually want. Vedaka is another Amazon brand that specializes in selling high-quality grocery items in the Indian market. When you look into the grocery section of Amazon, you'll find many products from Vedaka, and Amazon is able to do this because they've data about what customers are looking for and what quality products they can offer to beat the competition. Ultimately, all this is in the favor of customers who buy from the Vedaka brand. For example, if you buy the Vedaka papad pack, it'll just cost you around 70 to 100 rupees for a 400-gram pack, but the quality will be incredible.
4. Shri Krishna
Shri Krishna's papad and other snack items are quite popular in north India. And if you live in any of the northern Indian states, you may have tasted Shri Krishna's papad or other snacks already. This brand not only sells packaged snacks but is also a huge seller of other festive decorative items. However, talking about the papad they sell, you can find various types from Shri Krishna on huge marketplaces such as Amazon and Flipkart.
5. Mother's Recipe
The Mother's Recipe brand is one that we constantly recommend to any consumer who buys snacks, culinary items, and masalas online. This company used to be just a small shop but has now scaled itself to a full-fledged business online. Next time you decide to buy pickles, papad, or any dish masala online, do not forget to check out Mother's Recipe store. You can either check out their website, or they've listed their products on other big marketplaces as well for customers' convenience.
6. Ganesh Papad
Many people like to buy packaged snacks from online marketplaces, and talking about papads, you'll find many listings for Ganesh Papad on Amazon and other online stores. On Amazon, Ganesh Papad's products have quite positive feedback from customers. And that's what we suggest to every reader of this post. When it comes to buying food items online, you should always pick the one with good reviews and ratings. However, no matter what your preference is when it comes to papad, Ganesh Papad has got you covered.
7. Ambika Appalam
It is not the fanciest brand in this snack niche, but for sure, it is the one we recommend checking out. When looking for papad online, you may land on one of the listings from Ambika Appalam because they sell all sorts of papad online. And without a doubt, they're one of the best options that one can opt for, and the best part is that it won't be too heavy on your pocket as well.
8. Lijjat Papad
Similar to the previous brand or company, Lijjat Papad is another papad brand we would like to introduce. If you want a variety of papad options, with a good count in the pack, and it doesn't cost that much, it would definitely be Lijjat Papad. If you want to buy online, you will find their specific store on Amazon, so that would be much easier for you.
9. Marwar Papad
Marwar papad will cost you a little more than other brands' packs, but it is worth trying, at least once. If you don't like it, you can switch back to your favorite brand, but the possibility of that happening is quite low. We're saying that because once you taste Marwar's papad, you'll immediately fall in love and won't switch to any other brand.
10. Shri Jain Udhyog
Shri Jain also offers value for money and quite a tasty papads in the Indian market. It is true that this brand is not that popular among Indians because of other prominent brands, but in our opinion, it is definitely worth a try. Talking about one of their popular packs, where you'll get 400 grams of papad for just 150 rupees or so, now that's a great deal. Isn't it? On top of that, most of their papad packs are quite highly rated on online marketplaces, which indicates that it is definitely worth a try, at least once.
So these were our top ten picks in terms of the best papad companies in India. There are other companies in this niche as well, but we don't find any reason to ignore the one that we have added to today's list. So next time you buy papad, consider these above-listed brands.