Top 10 Best Landscaping Companies in India
Landscaping containing vegetation, topography and related soils, water bodies and plants, and their spatial formation is the most observable requirement of people as well as a vital aspect of the life of a community. A well-designed landscape provides physical, psychological and environmental benefits and complements a particular space.
Greenery outside the house makes your surroundings fresh and keeps you away from negative things. It's easy to be happy about the scents and sights offered by the landscape, lawn or backyard, but they cost more than the scent and pleasing aesthetics. An expert or landscape professional can only understand how to built drainage systems, how to choose plants and how to construct wall.
List of Top Landscaping Companies in India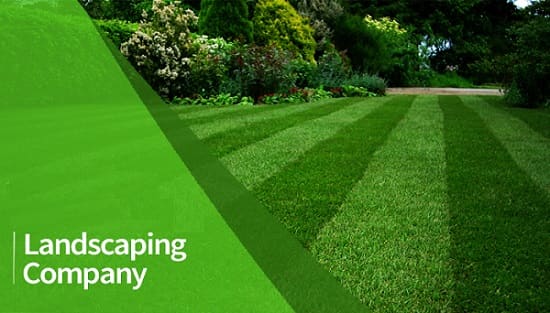 A homeowner not only risks damage to their property but could end up costing their homes if they are doing the landscaping themselves. That's why you need to choose a landscaping company with a team of experts that can add quality finishes and add value to your home through limit and careful planning. Let's take a look at some of the best landscaping companies in India:
Plantshala
Sri Green Landscape India
Green Mall
Garden World
Seven Bucks Irrigation
Palm leaves
Aqua World Greentech
Ecoscapes Landscaping
Gamlaa
Go Green
1. PlantShala
PlantShala was founded by Santosh Chaturvedi. The company engages in offering services right from advisory services to turnkey development and landscape design. Apart from this, it provides terrace garden, urban farming, drip, and vertical green wall service to governmental, commercial, residential, and farming sections. It also provides manure & plants, farming power tools, manpower, agricultural implements, and tool focusing on marginal farmers. Keeping in mind the needs of the people or the challenges faced by the people living in modern cities, Plantshala has come up with a great solution with its design and services.
2. Sri Green Landscape India
Sri Green Landscape India is a full-service company established to meet the needs of the people with innovative landscapes, therefore making the environment greener. The company produce pioneering landscapes thriving for a greener environment. It offers a wide range of professional services for business corporate, five-star hotels, commercial & residential buildings, IT parks, government organizations and educational institutions.
3. Green Mall
Green Mall was founded by Dinesh Rawat with the idea of ​​helping and inspiring people to "Go Green". The company's services are divided into 3 parts, which include Scenario Designing, Execution and Supply. They cater to the needs of every customer after understanding their needs and demand. Green Mall also provides maintenance services as per customer requests to ensure that the works remain in a new shape. They are specialized in the execution of the design. Since its inception, they have provided many lucrative projects for its clients including Tata Group, ITC, Srijan Group, etc.
4. Garden World
Garden World is India's popular commercial gardening design and landscape architect Company offering unbeatable quality, tremendous experience, and craftsmanship in gardening and landscaping. They provide landscaping designs for both commercial and residential property managers within your budget. They specialize in the planting of annuals of all sizes, shrubs, trees and species.
5. Seven Bucks Irrigation
Formed in 2015, Seven Bucks is renowned for its budget-friendly landscape design and unbeatable dedicated services such as Specification Review, Landscape, Project Management Services, etc. Presently, the company earns a strong reputation in this business that an expert in producing design with detail attention. Seven Bucks Irrigation has professional, highly-trained landscape architects, designers and well-educated experts and engineers to cater to the needs of each of their clients within their budget.
6. Palm leaves
Palm leaves are offering an all-embracing greening solution with large scale experience in landscaping design & architecture, maintenance, garden designing, landscape & growing execution and Plants nursery services. It has been offering healthcare, residential, Institutions, Hotels, Architects, commercial developers and hospitals with all the greening solutions. Besides supporting a client in the conceptualization and initial designing phase of landscaping, Palm leaves help them in choosing the premium outdoor and indoor plants with the least upkeep.
7. Aqua World Greentech
Aqua World Greentech meets a wide range of industrial buildings like developers, residences, promoters, government institutions, commercial and construction organizations, hospitals etc. Over the years, the company has gained exclusive expertise in performance and operational project execution capabilities with absolute precision. The company is based on its advanced prowess in irrigation systems for sprinkling irrigation and drip to preserve water for large projects. It has prompt much budget-friendly solutions based on the client's demands and design. Apart from the size and shape of the land, Aqua World is popular for its affordable and eye-catchy deliverables.
8. Ecospace Landscaping
Ecospace Landscaping is one of the sought-after landscaping companies that have been a bit appreciable with its actions towards producing a green effect on clients that lasts for a long. Founded by Suraj Nayak, The ecospace landscaping is a Bangalore-based company. The company is popular for their aesthetically pleasing design, well-built construction and customer service. The best part is that the company comprises design engineers, landscape architects, project engineers, skilled staff and supervisors who work towards creating designs that suit the diverse needs of their clients.
9. Gamlaa
Gamlaa is an efficient, innovative and extremely reliable company in India. Established in 2013, the Hyderabad based company offers products and solutions that mix in the workspace as an essential part of the Interior design. In a short span of period, the company has been providential to get collaborate with leading companies of the world like Novartis, Apple, Google, etc. The company ensures that its services and tools are environment-friendly, cost-effective and require low maintenance.
10. Go Green
Go green is a consultancy firm for energy-efficient, environment-friendly services and products. It aims to offer great quality products within the client's budget. Today, The Company is constantly alienating new manufacturers and experts, making it stand out from others. They specialize in dealing with chemicals and biotechnology.
Final Words:
When it comes to do-it-yourself landscaping, even your small efforts may not help in increasing the value of the property, whereas a landscape company has a team of experts to transform the entire look. These are some of the best landscaping companies you can hire for your lawn.
How To Choose The Best Landscaping Company in India
Since there could be dozens of landscaping companies in your area or city, it is important for you to consider a few factors to select the best of the best companies as per your needs, preferences, and budget as well. And that's exactly what we are onto today.
Word of Mouth & Online Reviews
First off, you gotta ask around. Ask your friends, family, or even your next-door neighbor if they've gotten some yard work done and loved who they worked with. A recommendation from someone you know is like gold. And you may wanna hit the web and scroll through some online reviews. If you see a bunch of 5-star reviews and happy customers, you're on the right track.
Industry Affiliations
Alright, so you know how some companies are part of big industry groups? Well, that's usually a good sign. These memberships mean they're likely up-to-date on the latest trends, tech, and everything related to landscaping. If they aren't part of any, well, that's kind of a red flag! You don't want some newbie messing up your garden, do you?
Portfolio Review
Before you say "yes" to anyone, take a sneak peek at their previous work. Any company worth its salt will have a portfolio, either online or a good old photo album they can show you. What you wanna see is a range of different projects that show creativity and attention to detail. If their past work makes you go "Wow, I want that," then you might have found your match.
What Services Do They Offer?
You don't just want someone to mow your lawn and call it a day, right? You gotta check out what else they can do. Maybe they have an arborist on their team to help with your trees, or they offer garden consultations to help you pick the right plants. The more they offer, the better because that means you won't have to run around hiring different people for different jobs.
Types of Landscaping Services
Look, when you're on the hunt for a killer landscaping company, you wanna go for the ones that do it all. We're talking about not just planting a few trees and calling it a day, but they gotta know the nuts and bolts like setting up your dream garden or getting that fountain you always wanted. So whether it's your home or your business place, they should be pros in all sorts of stuff like managing water systems, laying down fresh grass, and even planting seeds.
Experience and Technical Infrastructure
You wouldn't trust a newbie with your dream garden, right? So, the longer these companies have been in business, the better. Why? Because that usually means they know what they're doing and have got all the shiny tools to get the job done right.
Customization
Alright, here's the thing. Your space is as unique as you are, so you'll want a company that gets that. They should be up for making the place look like YOU want it to look. Always look for a landscaping company that is flexible enough to make your landscaping dreams come true.