Top 10 Best Clothing Brand Franchise in India
 India is famous for its cotton production, silk production where it stands second, in weaving, embroidery, as well as other textile arts. All throughout the world, people have come to recognize            e the country for its high-quality apparel production. Also, India's large population and expanding middle class make it a promising market for consumer goods.
India is home to a plethora of clothing franchises catering to a wide variety of consumers, from children to adults. In response to social media's influence on the latest trends in clothing, Indian consumers are eager to purchase items from well-known labels.
A business owner runs the risk of facing stiff competition and failing to establish a name for them in the market if they decide to start their own store rather than invest in a clothes store franchise.
List of Top Clothing Brand Franchise in India
Here is a list of top 10 best clothing brand franchise in India 2023
1. Biba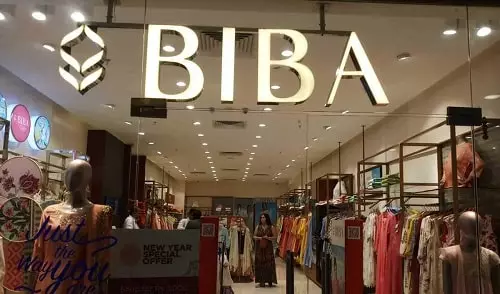 In India, Biba is the go-to label for traditional attire. Young and old men alike are drawn to the store's luxuriant and colourful clothing. It is also highly visible in the global market. Biba also sells fabric to be sewn into garments for both children and adults. They'll be there to help the franchise in any way they can, including with training and promotion.
2. Aurelia
Disha Patni is the face of the ethnic apparel line Aurelia for women. The store's atmosphere should reflect the upscale, feminine clientele the brand mostly caters to. Franchisees that sign a 9-year agreement with the brand will receive training and marketing assistance from the parent company. The proprietor ought to be business savvy and know what they're doing.
3. Jockey India
Men and women alike often reach for Jockey underwear. With such a solid reputation, it's no surprise that their wares move quickly off the shelves. The company says it will back the franchise all the way, from helping with training and shop layout to guaranteeing a healthy profit margin. 1000-1400 square feet of land is needed.
The company guarantees profit margins and offers assistance with training and retail layout. Because of this, it is now considered one of India's top apparel franchises.
4. Zara
In the world of high fashion, the name Zara is synonymous with Spain. Design, marketing, quality assurance, logistics, in-store and online sales are all guaranteed by the label. The majority of Zara stores can be found in highly trafficked, high-profile locations. Franchisees will be given full access to company resources. The franchise needs nine to ten workers with strong interpersonal skills to assist customers.
5. Raymond
In India, Raymond is a well-known label for men's apparel. They provide extensive assistance to its franchisees in areas such as in-store design, development, & business growth. Raymond Franchises can't be set up in spaces that are less than 15 square feet in size. The company has been around for more than 90 years, making it a tried-and-true product. The latest IT systems will be installed, and you'll have access to expert coaching from headquarters the whole way through.
6. Siyaram
Siyaram is yet another well-known Indian clothing label. Proof of its widespread popularity is its presence in a network of one lakh retail outlets. The franchisee should be well-versed in the latest styles and always be striving for excellence. In three to four years, the firm guarantees a 30 percent ROI.
 Siyaram Silk Mills is a pioneer in India's hybrid textile industry, having opened its doors in 1978. Being a well-known label, it enjoys widespread recognition throughout India, where many consumers believe it to be the top option for hybrid apparel franchises.
The corporation promises its complete support during the initial phases of the clothing franchise's development.
7. Being Human
Mandhana Industries is the parent company of the Being Human clothing brand.
Salman Khan, a popular actor in Hindi films, started the nonprofit organization Being Human. The majority of the money for this organization comes from the selling of products with the Being Human name on them.
Being Human is one of the top apparel franchises in India and overseas, having acquired a sizable local and international following in a number of countries across Europe and the United Arab Emirates.
8. Vero Moda
One of the most well-known European fashion labels, Vero Moda, has ranked on India's list of the Greatest Clothes Franchises.
The most important features for a store carrying this line are climate control, closed-circuit television, internet access, a billing station, a trial room, and a visual merchandising area.
9. H&M
H&M, which is located in Sweden but has more than 63 stores in India, is a popular apparel retailer.
As Vero Moda is already well-known among consumers, it is a good choice for modern investors. In addition, its success has made it a top franchise in the Indian textile industry.
In exchange for its support, franchisees only have to pay the franchisor 4% of their gross sales.
Typical components of an H&M retail location include try-on areas, cash registers, and product showcases.
Retail locations that want to become an H&M franchise should hire between six and fifteen people, provide the space with air conditioning, closed-circuit television, and internet access.
10. Canary London
Subtle style is what Canary London is best recognized for delivering to customers. It's one of the most successful clothing franchise in India and one of the fastest-growing garment networks in the world.
The business will aid the proprietors with training as well as marketing and design.
Canary London uses only the finest materials, and the brand stays on top of international style to ensure that its collections always have a contemporary edge.
 Conclusion
Knowing what's in style and what's trending is crucial when deciding on a clothes franchise. Knowing the current trends in the fashion industry and the clothes market can lead to a very lucrative career.
The article aforementioned highlights the importance of location and staff in establishing successful clothing franchisees in India. With the right marketing, you may join the ranks of the most successful apparel franchises in India & reap the rewards.