7 Important Topics Your Financial Advisor Should Cover during a Portfolio Review
It's no secret that meeting your financial advisor and discussing your money goals with them can be highly beneficial. After all, the right investment advisory services can help you not only keep track of your finances but also maximize them.
While seeking regular investment advisor reviews for your portfolio is always advisable, it turns out to be lucrative only if all the important bases are covered.
Whether you're new to financial planning or have been doing it for years, don't hesitate to sit your portfolio advisor down for a financial planning discussion.
A good financial advisor will encourage you to ask questions, even if they're basic. After all, you have the right to know everything about investing your hard-earned money.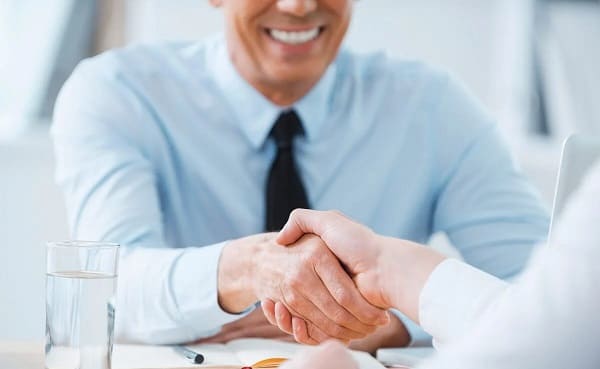 Wondering where to begin your financial planning discussion? Here are a few topics that your investment services provider should cover during a portfolio review.
1. Major Life Changes and Events
Your investment services professional should ideally start by reviewing your health, family, and work-life situations. Any major life event, such as marriage, children, a new job, a bigger home, or retirement should also be discussed.
If you've experienced or are expecting any big change in your life, you should bring that up during the investment advisor review. It's crucial that your advisor is aware of your exact personal and financial circumstances to be able to build a solid portfolio accordingly.
Keeping your advisor in the dark or failing to mention anything about this matter might lead them to invest either too aggressively or conservatively. You don't want that.
Moreover, certain life events may require advanced planning. Once your investment advisory services provider knows about the impending event, they'll help you be financially ready for it.
2. Income Requirement
Anything is better than panic selling to accumulate funds for meeting expenses. This makes your income needs an important aspect of any financial planning discussion. Your advisor will talk to you about this at length to make sure you have enough funds to meet upcoming expenses.
Once your advisor reviews your cash flow with respect to your income needs, they'll create a sound investment plan, removing the need for selling assets at a less-than-opportune time.
Your investment services professional will also work out a strategy to ensure that any extra income doesn't end up in a savings account earning minimal interest. When invested wisely, your extra income can help you earn a higher interest.
3. Paperwork Related to Beneficiaries and Estate Planning
As sensitive a topic as it may be, your financial advisor does need to discuss estate planning with you. Experienced investment services providers understand that this subject needs to be handled with compassion, and will work with your best interests in mind.
The financial planning discussion should also touch upon your chosen beneficiaries. It's your advisor's job to ensure that all beneficiaries know about your retirement accounts, life insurance policies, and estate planning paperwork.
Further, your advisor will discuss any established trust, and review the terms and assets within it.
4. Upcoming Taxes
The IRS regularly announces inflation adjustments for various items. Your investment advisory services provider will be aware of these and consider their impact on your annual tax returns.
Any major adjustment in your income, donations, and charities, as well as capital gains, can affect your finances when taxes are filed. Hence, make sure to bring this up in your financial planning discussion during your portfolio review.
5. Retirement Planning
Yet another crucial topic your financial advisor needs to discuss with you is your retirement plan. Sharing this information with your investment services provider can be highly beneficial.
If you're currently employed, they'll be able to determine if you're making the most of your company's 401(k) scheme. Similarly, if you're using a Roth IRA, they'll be able to tell you when is the right time to transfer your funds to a traditional IRA.
Most importantly, they'll be able to gauge your retirement accounts to see if you have saved enough for your golden years.
If you're retired, and have undergone any significant event or are planning something, like a trip or funding your grandchildren's education or children's wedding, make sure to tell your financial advisor about it. You can also take advice from the Virtual Assistant for Financial Advisors.
6. Life Expectancy
Apart from retirement, your financial advisor should review your health situation and genetic predisposition to estimate probable longevity.
Needless to say, no one knows how long they're going to live. But your financial advisor will discuss this with you to ensure you have a good idea of how long your nest egg will last and what to do about it.
7. Goals for the Next Year
After reviewing your investment portfolio, your financial advisor will help you set goals for the next year. These will be in keeping with your wishes and desires, such as setting aside money for buying real estate or a long trip or even giving away a certain amount of money in charity.
Your investment services provider will speak with you about your personal goals for the upcoming year to figure out ways to plan your finances and investments accordingly.
Conclusion
Everyone's financial needs are different, but proper and timely planning is key to ensuring that you're on the right path to meet your goals. As we grow older, expand our family, or make more money, the need for planning intensifies. So, when you hire investment advisory services providers, do make sure they understand where you stand in your life currently and where you want to go. Hopefully, the above pointers have shed ample light on the main topics that you and your financial planner should go over during a portfolio review.
Author Bio: Sandy Funches is a freelance writer who enjoys writing. Writing is of utmost importance to her as doing so helps her educate people by spreading her knowledge.