6 Ways to Reduce the Cost of Your Car Insurance Premiums
You have found the spot if you want suggestions on reducing the expenses associated with auto insurance. This article will explain some of the ways you may keep the cost of your auto insurance at a relatively low level, as well as some of the finest tools you can use to compare plans and get the coverage you need.
1. Compare Insurance Online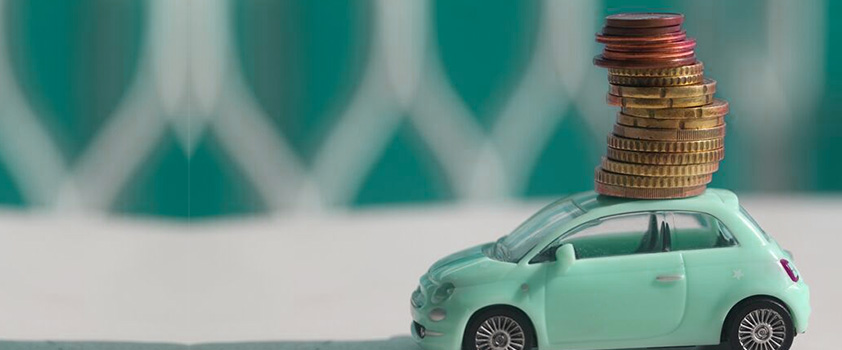 One of the most excellent methods to reduce the price of your insurance is to shop around and compare different quotes online. For example, many mobile applications streamline the process of gathering insurance quotes from many providers in a couple of minutes. They are straightforward to use and will assist you in locating discounts and savings on your auto insurance. There are thousands of websites dedicated to comparing different insurance policies. However, choosing the option that best meets your requirements may be challenging. Before you make a choice, be sure you read the fine print.
So how can you compare plans online? To get a price, you will need to provide information about your car, including the make, model, year, and zip code. You also have the option to submit information about your driver's license and your property ownership. The provider will use this information to assess the various coverage choices available to you. Once you complete the online form, you will get the estimate via the supplier's website. These websites provide insurance quotes and comparisons. They offer instantaneous rates from many insurers, including many of the most reputable brands. When seeking vehicle insurance, be careful to receive at least three quotations. If you do not make a comparison, it is simple to miss something vital to the situation. If you do not have much computer experience, comparing prices from different businesses could be challenging for you to do.
2. Buy Insurance Online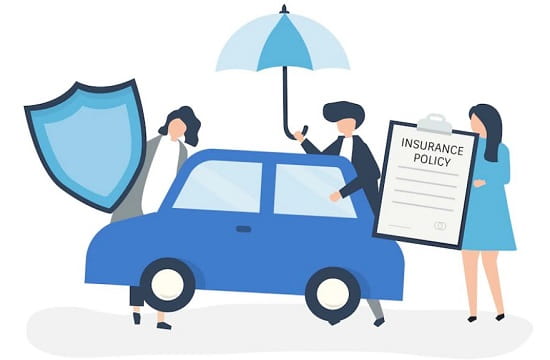 As discussed, finding free quotes and comparing firms is straightforward when using the Internet. Furthermore, purchasing auto insurance policies through the Internet often reduces costs. However, you should be aware that the price for auto insurance that you obtain online may not be the same as the actual cost that you pay for coverage. When establishing the price of a car insurance policy, insurers are known to consider many different criteria. They determine your rates based on factors such as the value of your vehicle, the number of times you file claims, and your credit history.
Some insurance companies reward drivers with savings if they have low annual mileage, make payments via automated systems, or use mobile applications. You may save even more cash by grouping your vehicle and home insurance policy. This approach might save you five to twenty-five percent off your yearly premium. Similarly, there are many other tactics and strategies that you can employ online that will help you cut costs on insurance premiums. To discover these strategies, you can conveniently browse various forums and discussions regarding an insurance company and its auto insurance plans. Conducting such an in-depth dive into the different combinations and strategies is only possible online since you will have time and freedom to do it.
3. Identify the Optimal Insurance Plan for Your Needs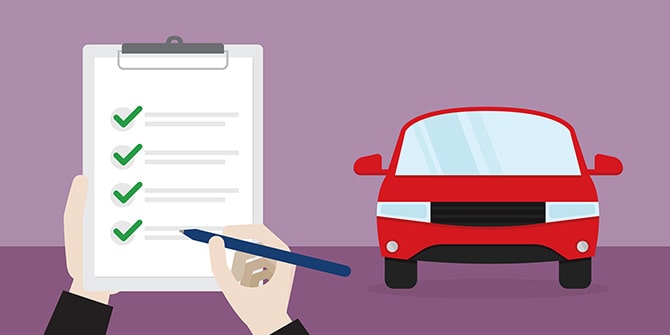 You will need to research which auto insurance policy is the most suitable for your needs. It is best to look at several different insurance providers to get the most affordable plan that meets your needs. If you get the correct insurance, it can safeguard both your safety and your money. For example, if you buy a vehicle and want to put a lot of miles on it, you may consider obtaining a larger deductible on your auto insurance policy. In most cases, higher deductibles result in reduced monthly rates. If you need to file a claim, please be ready to pay the amount nonetheless.
When shopping for vehicle insurance, getting many quotes from different insurers and analyzing them side by side is your best bet for finding the policy at the best possible price. This factor is crucial because it allows you to curate your insurance plans according to your needs. Some insurance providers make monthly payment choices available, while others provide a discount for purchasing coverage for longer.
Bundling together several insurance plans is yet another excellent strategy to consider. Let us consider the situation of a person with a family and multiple cars. For instance, if you insure a family car in addition to an older model vehicle, you may be eligible for a reduced collision and comprehensive coverage limit. This factor is because both types of coverage are considered lower risk.
Since not everyone will be comfortable installing onboard devices, so it may not be a suitable option for all car owners. Regardless of your needs, you will be surprised to learn how customizable auto insurance plans can be. Some insurance companies provide discounts for things like decreasing your premium by completing a safe driving course or installing a theft deterrent system in addition to the typical driver's education courses and defensive driving programs. If you can identify elements of the coverage you do not require, you can negotiate with the insurer to cut them out. Ideally, this will save you a considerable sum.
4. Learn the Terminology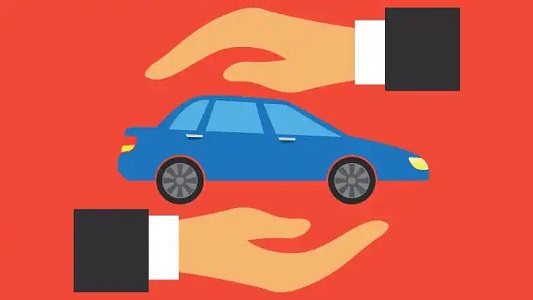 To choose the most significant auto insurance policy to meet your requirements, you should familiarize yourself with phrases such as "insured declared value" (IDV) and "deductible." In addition, you need to examine the policy papers thoroughly and learn the technical jargon that auto insurers use. You should also be aware that many insurance plans have restrictions. These include uninsured/underinsured motorists, personal injury protection, collision, liability, and rental coverage. If, on the other hand, you are interested in purchasing comprehensive insurance, you are not subject to any monetary cap. To derive the most value from your auto insurance plan, you must learn what these technical terms connote. Then, you can leverage your knowledge to get the best deals.
Let us consider the example of IDV. IDV is your insurance's maximum coverage sum if your car is stolen or severely damaged beyond repair. You also need to be conscious of the value of your vehicle decreasing over time. The value of older cars drops at a faster pace than that of newer ones. This factor might result in a lower IDV value. Please remember that the value of an automobile starts to decrease the minute you take it off the lot after making the purchase. Because of this, you need to examine the IDV to get the best possible rate on your premium. There are programs available on the Internet that may assist you in determining the actual worth of your vehicle. On the other hand, the evaluation must not be less than the current market value. You may prevent this by negotiating the IDV with your insurance provider.
Car insurance inspections offer an effective and reliable approach for accurately determining the value of your car. For example, Inspektlabs offers car inspection for insurance that generates automated vehicle condition reports. These digital vehicle inspections will identify damages and alert you regarding the next steps. For example, whether a part should be repaired or replaced. Furthermore, you can also get an estimate of the repair costs and the time required to undertake these repairs.
Increasing your policy's deductible is another way to lower your monthly payment for your insurance premiums. Because of this, you might save 5-10% on your comprehensive and collision insurance policies. You may be able to raise the deductible by contacting either your insurance agent or the firm itself. However, this will depend on the policy you have.
5. Deals and Discounts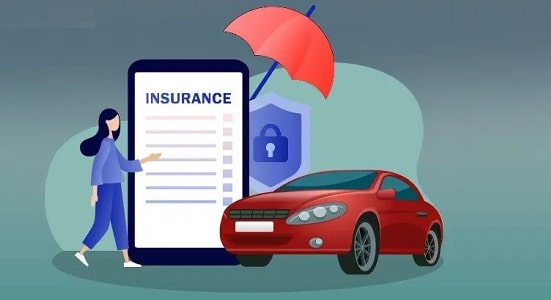 Taking the time and effort to find deals and discounts with several auto insurance providers is the most effective way to reduce the monthly premium cost. If you do not do this, you may have to spend several hundred dollars more than you have to. However, it is not hard to discover a service that prices cheaper than competitors. Additionally, many browser extensions can help you find coupon codes that can add to your savings.
Having many cars insured simultaneously is one of the easiest ways to save costs. According to the statistics, drivers who insure several vehicles have a lower average number of claims and claim payments. You may be eligible for an additional discount if you opt out of receiving paper statements and instead make payments electronically. There are also applications for mobile devices that might assist you in keeping track of discounts of this kind.
Insurers reward policyholders who demonstrate safe driving habits, such as keeping a clean driving record and limiting the miles driven by their vehicles. The discounts for responsible drivers make up a significant portion of the overall market for auto insurance reductions. These reductions will appear as a nominal subtraction or credit on the total amount you owe. Although they are not accessible in all regions and situations, they may help you save a significant amount of money.
Choosing to work with the same organization is yet another wise decision. It is not unusual for businesses to provide multiple distinct kinds of price reductions to their existing customers. You can save the most money possible if you combine several of them into a single plan. Discounts for having several policies are another perk provided by insurance firms. This strategy is effective for lowering the cost of your premiums.
6. Keep Your Credit Score In Good Standing
If you want a better premium on your auto insurance, having a decent credit score may help. A good credit score might result in cheaper interest rates on loans and deposits for security. However, credit scores are not the only thing considered when establishing your premium. The degree of risk you provide to an auto insurance company depends on various indicators. Some insurance companies calculate premiums by factoring in a customer's overall debt, past payment history, and driving record.
Even while having a better credit score might help you pay less for vehicle insurance, you should still not allow it to go below a certain point. Your costs might go up by hundreds of dollars per year if you have a low credit rating. In addition to working on raising your score, you should also make it a priority to settle all of your financial obligations on time. If you fail to do so, a late payment may remain on your credit record for several years.
Summary
Before purchasing a new vehicle, you should know how to lower your auto insurance costs. Many variables will determine how much you pay for coverage, some of which include your car, the kind of coverage you get, and your insurer. Certain insurance companies will lower premiums for drivers with previous transactions with the firm for an extended period. Some companies provide discounts for having multiple vehicles on an insurance policy, which may help you save money.
Get a couple of different estimates before you buy a new vehicle. Check that the price of the coverage you want is within your financial means. Please examine your existing policy to see whether or not it satisfies your requirements. If it does not, please think about purchasing a new one. Another thing that might play a role in determining your rate is your credit history. Because your credit history may be taken into consideration by your insurer when determining your premiums, you must make the necessary efforts to enhance it. If you pay the bills on time and maintain a good credit score, for instance, you may be able to reduce the amount that you have to pay each month.