5Paisa Vs. Zerodha: Pros and Cons
In the Indian stockbroking market, 5paisa and Zerodha are two well-known brands that provide traders and investors with a variety of features and services. While Zerodha is renowned for its cutting-edge technology and open pricing strategy, 5paisa seeks to offer a user-friendly platform with competitive pricing. To assist you in selecting the platform that best suits your investment goals and tastes, we will carefully weigh the advantages and disadvantages of both in this post.
5Paisa Pros and Cons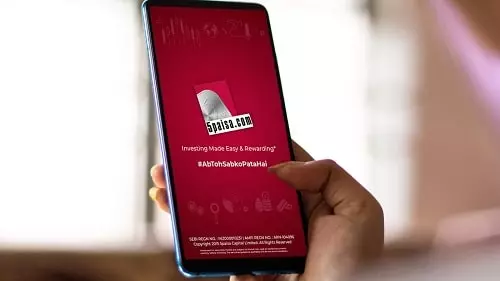 Pros:
User-Friendly Interface- Both novice and seasoned investors can utilize 5paisa thanks to its user-friendly and intuitive layout. The platform's simple layout and intuitive navigation improve the user experience overall.
Competitive Pricing- 5paisa is popular for offering reasonable brokerage costs, making it a desirable option for traders and investors on a budget. The low price, particularly for frequent traders, can have a considerable impact on overall returns.
Multiple Asset Classes- The platform enables investors to trade and put money into a variety of asset types, such as insurance, mutual funds, commodities, shares, and commodities. Users have the freedom to design a portfolio that is well-balanced because of this diversity.
Research Tools and Insights- To help investors make wise decisions, 5paisa gives investors access to a comprehensive range of technical analysis, research tools, and market insights.
Cons
Limited Customer Support- Customer service response times have been criticized by certain users, which has caused delays in answering questions and addressing difficulties.
Technical Issues- 5paisa, such as any digital platform, occasionally may encounter technical problems or connectivity problems that are inconvenient to users.
Zerodha Pros and Cons
Pros
Advanced Technology-The cutting-edge trading platform Kite from Zerodha is famous for providing real-time market data, flawless execution, and sophisticated charting capabilities.
Pricing Transparency-For investors on a tight budget, Zerodha offers a pricing structure that is simple, transparent and includes no extra fees or commissions.
Wide Range of Investment Options-To accommodate different investor preferences, the platform provides a wide variety of mutual funds, and investment options, including equities, currencies, commodities, and bonds.
Education tools-By offering market insights plus educational tools like Zerodha Varsity, Zerodha equips investors with the information they need to make wise decisions.
Cons
Steeper Learning Curve-In comparison to 5paisa's more straightforward interface, Zerodha's sophisticated platform and trading jargon may have a higher learning curve for newbies.
No Integration with External Banking Services-Zerodha provides no integration with external financial systems, necessitating separate transactions for fund transfers, in contrast to 5paisa.
Comparison
Opening and Demat Fees for Trading Accounts with Zerodha and 5Paisa
For other brokers, like Zerodha, which charges Rs. 300 while 5Paisa charges Rs. 650, the account opening fees range from 0 to Rs. 200.
The AMC (Annual Maintenance Charges) are approximately Rs. 300, and the commission charged by the discount broker is typically Rs. 20 per executed deal.
Brokerage fees for equity between Zerodha and 5Paisa
Charges for equity delivery: 5Paisa and Zerodha both charge Rs. 0 for equity delivery.
Equity Intraday: Both Zerodha and 5Paisa charge Rs. 20 per order for equity intraday.
Equity futures: This phrase refers to the purchasing and selling of shares at a set price at a later time. Equity futures are priced at Rs. 20 per order on Zerodha and Rs. 20 per order on 5Paisa.
Equity Options: Equity Options are priced at Rs. 20 per order on Zerodha as well as Rs. 20 per order on 5Paisa.
Zerodha vs. 5Paisa Currency Brokerage Charges
Futures contracts on currencies are priced at Rs. 20 per order on Zerodha and Rs. 20 per order on 5Paisa.
20 per order is the cost for currency choices on Zerodha and Rs. 20 per order is the cost for currency choices on 5Paisa.
Commodity brokerage fees comparing Zerodha and 5Paisa
Trading in commodities A commodity is typically defined as a raw material or basic agricultural product which can be purchased or sold. This idea is widely used in the world of trade. To make the process of purchasing and selling raw commodities easier, many traders purchase and sell silver, gold, and oil, and numerous brokers now offer their services online. Each order for commodity trading costs Rs. 20 on Zerodha and Rs. 20 on 5Paisa.
Zerodha vs. 5Paisa Offers
To entice additional clients, several stockbrokers are making alluring deals. The following are these offers:
Free stock trading and Demat accounts are available from numerous brokers, allowing novice investors to open an account without incurring any fees and begin trading right away.
Plans that are flexible and affordable include ProStocks' monthly equity cash with currency F&O plan, which targets both Rs. 899 and Rs. 499, correspondingly.
Brokerage discounts: Coupons that can be used to get charges discounted by up to 50%.
Happy Hours: A set period when customers and traders can obtain discounted brokerage services.
Brokers that offer free delivery trading, like OneTradePlus, offer a one-month free plan.
Holiday deals: On significant occasions like Diwali, brokers provide their services at a reduced cost.
When your family or friends register with a broker utilizing your referral code, brokers will give you a discount.
Conclusion
Both 5paisa and Zerodha, which cater to various sorts of traders and investors, have their distinct advantages and disadvantages. Users looking for a user-friendly platform with affordable prices can choose 5paisa, whilst those wanting cutting-edge technology and a variety of investment possibilities at transparent rates should choose Zerodha. Think about your risk tolerance, investment objectives, and favourite categories of assets to make the best choice. Consider the advantages and disadvantages of each of the aforementioned platforms, and if offered, make use of free trials or demo accounts.