What Services To Look For When Choosing A Crypto Broker?
In the new universe of blockchain and cryptocurrency technology, diverse service providers have emerged to help users manage their investments. The most incredible invention is the emergence of digital cryptocurrency platforms that allow you to buy, sell, store and exchange cryptos. These platforms are the brokers and serve as a centralized intermediary between buyers and sellers.
Since 2017, people have made millions by trading crypto, while others have incurred losses. Learning more about this invention before you start trading is vital.
The kind of broker you opt for determines a lot in your trading outcomes. Here are services to look for when choosing a crypto broker.
Services To Consider When Selecting A Crypto Broker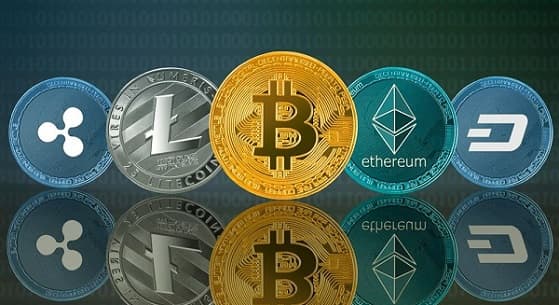 1. Buy And Sell OTC Trading
When choosing a crypto broker, you must check if they provide over-the-counter services. OTC is a type of market that allows you to trade securities not listed on major exchanges.
Bonds and stocks used in this market are either from small companies that do not meet the needs of the primary market or companies that used to be in the main market and lost value. Crypto brokers manage this market and quote prices used to trade a security, currency, or other economic products.
A broker providing such services allows you to trade in secondary and primary markets. You also buy cryptos from small companies and hope to earn more profit when they grow big.
2. Custody And Insurance
A crypto broker that provides an exhaustive security approach to your investment is always a good choice. Select a broker that utilizes MPC cryptography and hardware isolation to secure your digital assets.
Zerocap can help you design a consent workflow with governance controls to satisfy your unique requirements and preferences. You also get to invest with confidence, knowing that your investment is covered with the best insurance in case of an unlikely event.
3. A Crypto Broker Offering Structured Products And CFDs
Structured products are convoluted investment securities that provide investors with additional returns beyond the base investment. They are established around bank notes, bonds, and CDs which involve cardinal assets like an index fund integrated with one or more derivatives. Selecting a crypto broker offering such services guarantees you to return your investment capital upon maturity.
CFD is a contract between an investor and a CFD broker that demands the purchaser to pay the seller the variations between the current price of an asset and the initial cost. This strategy allows you to benefit from the price movement without owning the fundamental asset.
4. Funds And Portfolios
When trading cryptocurrencies, it is crucial to use a broker that offers direct access to regulated funds and digital assets. Your broker must provide a decentralized finance index that eliminates friction across financial systems. This way, you gain exposure to various assets through key verticals and receive excellent services in the ecosystem via prominent protocols.
Provided By Tax Software Company, Sovos
Conclusion
Brokers are the key players when trading cryptocurrencies. They provide you with multiple opportunities to sell efficiently and generate better profits. The above services give you a glimpse of what to consider when choosing a crypto broker. If you are unsure of a particular broker, seek assistance from a professional to avoid risking your investment.