PayU Advantages and Disadvantages
Through its numerous collaborations with banks and providers of payment instruments, PayU provides electronic payment services to your website. Your customers could make electronic payments using debit cards, credit cards, and online net banking accounts with PayU. Additionally, PayU provides a web-based interface (dashboard) wherein the merchant can access information about transactions, settlements, analytic data, etc. Using the login and password you were given; you can access this web portal.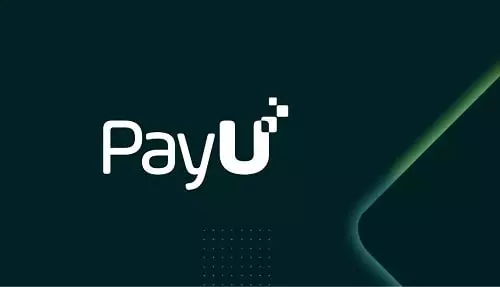 ⇒ Advantages of PayU:
Key Features
Simple Setup
No startup fee
Utilizing the solutions provided by PayUmoney for payment collection requires no paperwork.
Instantly create your website, online store, or events page.
To start earning money online, no technological expertise is necessary.
To handle any claim or issue put forth by a buyer, they have a potent dispute resolution team in place.
Global Reach
PayU gives companies the chance to reach customers outside of their own country. PayU has a strong presence across many nations and enables businesses to take payments in a variety of currencies, allowing them to quickly enter international markets. This international accessibility is helpful for e-commerce companies looking to build a varied consumer base.
Robust Security Measures
Security is one of the main issues with online payments. PayU resolves this problem by putting advanced security procedures in place to protect critical client data during transactions, like encryption and tokenization. Customers become more trusting of the platform as a result of its dedication to data security, which encourages them to make online purchases without concern for data breaches or fraud.
Easy Integration
PayU may be easily integrated into an already-existing website or mobile application. Businesses of all sizes can easily implement PayU as their payment solution thanks to the platform's simple APIs and plugins. Businesses may concentrate on improving their goods and services because of the quick integration's resources and time savings.
Multiple Payment Options
Credit cards, net banking, debit cards, digital wallets, and other payment methods are all supported by PayU. Businesses can better serve diverse consumer segments and increase the likelihood of customer satisfaction and successful transactions by offering a variety of payment alternatives.
Online payments
The payment gateway offered by PayU accepts a wide range of payment options, including bank transfers, credit/debit cards, and digital wallets. It offers a secure environment for the processing of transactions because it complies with PCI-DSS.
Mobile payments
Customers may easily make purchases from their cell phones thanks to PayU's mobile-friendly payment pages. Additionally, it provides in-app purchases for companies that have mobile applications.
Subscriptions Billing
PayU provides a comprehensive billing system with support for free trial periods and recurring payments for companies that use a subscription business model.
Cross-border payments
Businesses can more easily enter international markets because of PayU's ability to take payments in a variety of currencies.
Fraud mitigation
To identify suspicious activity and reduce the risks connected with online transactions, PayU uses a strong fraud control system.
Fees
The pricing structure of PayU varies depending on the region, but it normally works on a per-transaction basis. The payment method utilized, the market wherein the transaction is done, and the company's particular industry all affect the transaction fees. For small firms with tight budgets, there are no ongoing costs and setup fees.
For domestic credit cards, net banking, debit cards, and digital wallets, the transaction cost in India is 2%. The charge for international transactions is 3.5% plus $7. This exemplifies how fees vary depending on location and type of transaction.
⇒ Disadvantages of PayU
Transaction Fees
PayU provides a useful service, but it has transaction costs that companies should take into account. These fees may vary according to the type of payment and the number of transactions, which could affect the overall profitability of merchants, particularly those with narrow profit margins.
Chargebacks and Disputes
PayU is vulnerable to disputes and chargebacks, just like any other online payment system. Customers may contest transactions, which results in a temporary hold on funds while the problem is investigated. This can be difficult for businesses because handling these disagreements may cause disruptions in their cash flow and add to their administrative workload.
Dependency on Internet Connectivity
A reliable internet connection is necessary for PayU's operations. Making online payments can be challenging for clients with sporadic or poor internet connectivity. Due to their preference for or limited access to offline payment options, some potential consumers may be turned away due to this dependence on internet connectivity.
Delayed Settlements
Merchants may occasionally encounter a delay in the transfer of funds from PayU to their accounts with different banks. This delay may have an influence on a company's financial planning and cash flow, which may damage its capacity to effectively manage costs and investments.
Conclusion
PayU provides a complete online payment solution with several benefits that are beneficial to both customers and businesses. It is a desirable alternative for e-commerce endeavours due to its extensive worldwide reach, strong security features, and simple integration. Nevertheless, businesses using PayU should be aware of the potential chargebacks, transaction costs, and internet access restrictions. Businesses can decide whether PayU fits their unique needs and objectives by knowing both the benefits and drawbacks.