Making Claims for Health Insurance: What You Need to Know
A health insurance plan kicks in when the insured is hospitalised or when the insured faces a medical emergency and incurs costs. A health insurance claim is said to occur at that point if the hospitalisation or medical expenses are covered by the health insurance plan. The insurance company pays the medical expenses incurred in the event of a medical contingency under the terms of a health insurance claim.
A claim under a health insurance policy can be made in two ways:
Cashless basis
Reimbursement basis
On a cash-free basis: To make a cashless claim, you must seek treatment only at a network hospital of the Third Party Administrator (TPA) who is servicing your policy. You must obtain authorization to receive treatment on a cashless basis in accordance with the procedures outlined and in the prescribed form. Rather than waiting for a claim, please read the policy document as soon as you receive it to become acquainted with the process.
Claims on a reimbursement basis: Read the claims clause in your policy document as soon as you receive it to ensure that you understand the procedure and documents needed to make a claim on a reimbursement basis. When a claim arises, you must notify the insurance company in accordance with the procedures. Following your hospitalisation, you must obtain and keep ready documents such as a claim form, discharge summary, prescriptions, and bills that you will need to submit for a claim.
Navigating health insurance claims is crucial. Understand the process, documentation, and deadlines for successful claims. Moreover, consider the benefits of insurance claims outsourcing, which streamlines procedures, reduces errors, and expedites reimbursements. Stay informed to maximize your health insurance coverage and ensure financial peace of mind during medical challenges.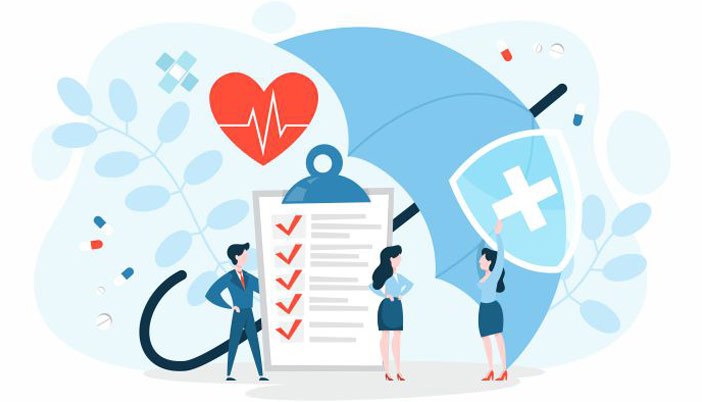 Planned Treatment
When medical treatments are planned in advance, the insured must notify the insurer 7 days before admission. As a result, a cashless authorization form must be submitted. The cashless authorization form is available at the hospital's TPA help desk. After receiving complete information from the network hospital, it takes at least 4 hours to approve cashless treatment in the case of a cashless claim settlement. When a treatment is not available in a network hospital, it is reimbursed. In the event of reimbursement, the insured must submit original claim documents within 7 days of discharge.
Emergency Treatment
In the event of an emergency, the insured must notify the insurer of hospitalisation within 24 hours of admission. If the treatment is received in a network hospital, the insurer will provide a cashless claim settlement. Treatment received in a non-network hospital, on the other hand, results in a reimbursement claim.
As a result, in this case, the insured must submit all original documents within 7 days of discharge. Claim settlement takes an average of 20 working days from the date of receipt of complete information.
Making a claim entails a few important tasks
Keep a note of Claim Intimation TAT
The timely notification of a claim is critical to the smooth resolution of the claim. The immediate notification is a good practice to follow, and there is generally a 7-day turnaround time to notify the insurer in the case of emergency treatment.
Timely submission of documents
It is critical to submitting all required documents within the time frame specified.
Mind the list of exclusions
An exclusion is a clause in an insurance policy that excludes coverage for specific acts, property, types of damage, or locations. Excluded costs are not covered by the plan, and they do not count toward the plan's total out-of-pocket maximum.
As a result, claims service is critical in ensuring that the insured individual receives what is rightfully deemed suitable to restore normalcy. As a result, the insured person receives reimbursement for what was lost or damaged.