Important Documents to Carry During a Road Trip/ Long Drive
Our day-to-day activities become mundane over time. People go on holidays to break this monotony and come back with a refreshed mind. However, going on a holiday every now and then is not practically and financially possible. No wonder more and more people are opting for a long drive or utmost a road trip to take a break from their daily routine.
Road trips or long drives are the best way of travelling short distances. They allow you to enjoy the trip journey and travel at your own pace. You don't need to adjust according to flight, bus or train schedules and can go for a road trip or long drive without any prior planning. They also give you the liberty to enjoy the weather during the drive and make unscheduled stops without worrying about missing your train or flight.
To top it all, long drives and road trips allow you to spend some quality time with your family & friends and make the most of the journey.
Sounds exciting, isn't it?
But before you embark on a road trip or long drive, make sure that your vehicle is a good condition and you are carrying an emergency kit, comprising of a first aid kit, water, food, etc., with you. That's not all. You should also carry certain essential documents before you hit the road.
Essential Documents to Carry Before Going for a Road Trip/ Long Drive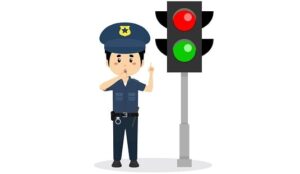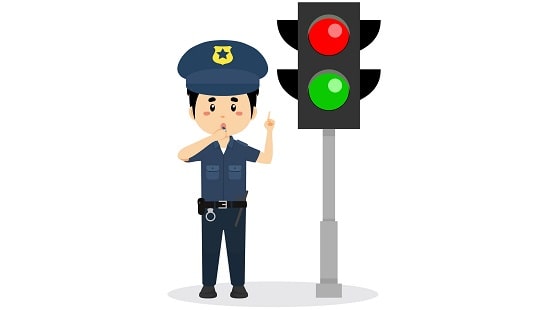 While on a road trip or long drive, you can come across police check-posts where you may be asked to show a few essential documents. For the unversed, all cars plying on public roads should carry certain essential documents as mandated by the motor laws of India. Although you can be stopped by a cop even within your city, the chances of getting pulled over at a check-post are more if you are travelling to another state on a road trip.
Thus, to avoid any trouble during your trip, make sure to carry the following documents before heading out on your long drive or road trip:
1. Car Registration Certificate
 The most essential document to carry while driving is the registration certificate or RC of the car. This is the first document that a cop will ask for if your car is stopped during a road trip or long drive. The RC consists of details of the car and its owner, including the car registration number, engine number, chassis number and the name & address of the car owner among other things.
The RC is official proof for the legal registration of the car in your or your family member's name. It proves that you are not using a stolen car.
 2. Driving License
 You should also carry your driving license while taking your car out for a long drive or road trip. It is another most commonly requested document by the cops when they stop a car. A driving license is a legal document to prove that you are qualified to drive a car. It is issued by the Regional Transport Office (R.T.O) after you have cleared your driving test. If your co-passengers are taking turns to drive your car during the road trip, make sure that they are carrying their driving license before handing them the wheel.
In India, driving a car without a valid driving license is punishable under the law. You will also be unable to raise a car insurance claim if any loss or damages arises out of the car during the trip.
 3. Car Insurance Policy Certificate
 It is essential to carry the car insurance certificate of your car when going on a road trip or long drive. Every car needs to be insured with at least a third party insurance policy as per the Motor Vehicles Act, 1988. The cops at the check-post can demand to see your car insurance certificate and can take legal action against you if you don't have it. Showing the soft copy of the certificate to the cops is also acceptable.
The car insurance policy will come in handy if the car meets with an accident or gets stolen during a road trip or long drive. It will help you to deal with the financial implications of any adversity that may result from the car during the journey.
 4. Pollution Under Control Certificate
Make sure to carry the Pollution Under Control (P.U.C) certificate before hitting the road. The P.U.C certificate of your car confirms that your vehicle conforms to the vehicle emission standards as per the law and does not emit harmful smoke/ greenhouse gases. If you are found driving your car without its P.U.C certificate, you can land in some legal trouble that can spoil your trip.
The P.U.C certificate for a car is generally valid for three to six months and needs to be renewed before its expiry.
 Summing It Up
 The whole purpose of going for long drives or road trips is to have a change of scenery from your daily routine and enjoy the journey. The last thing you would want on your trip is to face an unpleasant situation due to a missing document. Therefore, make sure to carry all the essential documents with you before heading out on your road trip or long drive.