Humana Company Net Worth, History, CEO, Headquarter, Origin Country
Many experts have stated over the years that the healthcare scene in the United States is getting worse with every year passing by. This is true, but only the general public is suffering from this. That's why many companies in the managed healthcare scene of the country have stepped forward to do some good. One of those companies is, of course, Humana Inc. As of now, Humana is literally one of the big names in this particular industry due to its good work and patient-centric approach over the years. And it all began when the foundation for Humana Inc. was laid in the year 1961. For those of you who are wondering, this is the same company that was actually known as Extendicare Inc. And if you wanna know more about such details about Humana, then you should keep on reading. Here we are about to give you a lowdown on the rich history of the company, how they began, what challenges they face, who's currently in charge of the company, and where they stand as of 2023.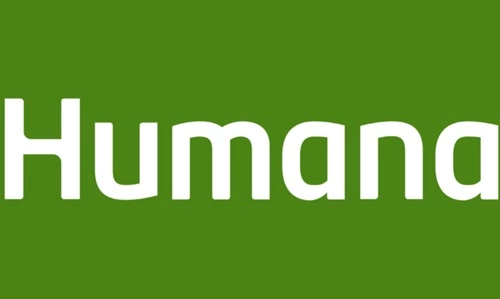 | | |
| --- | --- |
| Humana Origin Country | United States |
| Established Year | 1961 |
| Headquarters | Louisville, Kentucky, USA |
| Humana CEO | Bruce D. Broussard |
| Humana Net Worth | $60.96 billion (as of November 2023) |
| Industry | Managed Health Care |
The Humana Story
As some of you may already know, Humana was actually a nursing home company based in Louisville, Kentucky. Which was initially known as Extendicare Inc. David A. Jones Sr. and Wendell Cherry were the ones to bring this company to life and help out the people of the United States of America. And because their intentions were right, it didn't take long for this company to become the largest nursing home company in the nation. Then came the year 1972, that's when the founders decided to invest and acquire some hospitals in different locations. And it was actually in 1974 when the Humana name was introduced. The hospital purchasing game kept going for them, and that's the reason why they were named the largest hospital company in the world in the 1980s. From then on, they kept on going and doing good stuff for the general public of the country, and that is what made them one of the most prominent names in the managed healthcare scene in the USA.
Humana Inc. Financials
Now's the time to take a look at how successful Humana company has been in terms of financials. You see, it is apparent that a company this big is clearly making money in billions, but how much do they actually earn? Well, according to an annual report from 2021, they brought in a revenue of around $83.06 billion, and from that, their net income was $2.93 billion. But talking about their current net worth as of November 2023, then it is sitting pretty at around $60.96 billion, which is a huge number if you think about it. All in all, financially, Humana Inc. is pretty stable. But yeah, they faced a lot of challenges to get to this level like the rising antitrust concerns about the company after 2010.