How To Update Insurance Details In mParivahan
In today's tech-driven era, managing and updating documents like vehicle insurance has become a breeze, all thanks to cutting-edge platforms like mParivahan. Gone are the days when you had to carry physical copies of your documents and scramble through them during a traffic stop. In this article, we'll dive into what mParivahan, an all-inclusive mobile app introduced by the Ministry of Road Transport and Highways (MoRTH) has to offer. This handy app helps citizens to store digital versions of essential vehicular documents, such as driving licenses, registration certificates, and insurance policies, all of that in one place. We'll walk you through the step-by-step process of updating your insurance details on mParivahan, making sure you stay informed and in line with the latest regulations. So, let's dive right in, shall we?
Importance of Updating Vehicle Insurance Details on mParivahan App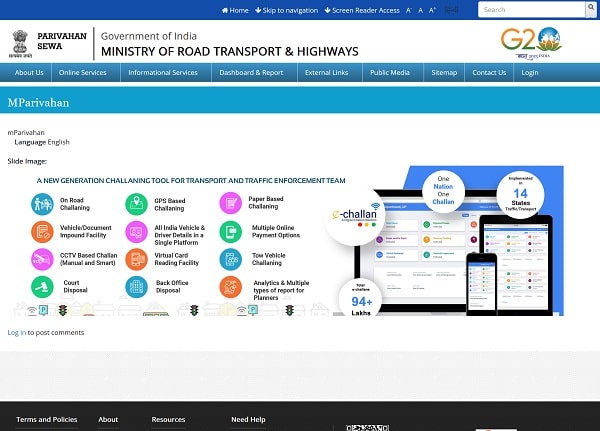 The mParivahan app has undoubtedly become a game-changer in the realm of vehicle management, simplifying the way we maintain our vehicle documents. It is vital to keep your vehicle insurance details up-to-date on the app, and here's why:
Smooth Service from the Transport Department
Imagine you're involved in a minor accident or need assistance related to your vehicle registration. If your insurance details are up to date on the app, the transport department can promptly access your information, expediting any assistance you may require. Gone are the days of frantically searching for insurance documents; with just a few taps on your smartphone screen, you're good to go.
Avoiding Traffic Police Issues and Challans
Having your vehicle insurance information up to date on mParivahan saves you from facing potential fines and hassles with traffic police. If you get pulled over for a routine check, you can quickly show your insurance information on the app, proving it's valid and updated.
Easy Access to Your Vehicle's Insurance Information
Another perk of updating your vehicle insurance details on the mParivahan app is the ease of access to your personal records. Picture yourself in a situation where you need to provide your insurance information to a third party, such as a mechanic or another driver involved in an accident. With the app, you can swiftly access your insurance details and share them as needed.
 Automatic Insurance Updates on mParivahan
Purchasing insurance for your vehicle is a crucial step in ensuring you're protected on the road. One of the fantastic perks of modern technology is that your insurance details are usually updated automatically on the mParivahan App and RTO server within 24 to 72 hours of purchase. This seamless process is made possible due to the synchronization between the Insurance Server and the Regional Transport Office (RTO) Server, providing you with a hassle-free experience. Imagine going on a long road trip and not having to worry about whether your insurance information is up-to-date – that's the peace of mind mParivahan offers. However, if you notice that your insurance details haven't been updated within the expected timeframe, it's essential to take action and ensure your records are accurate.
How to Update Insurance Details in mParivahan Portal: A Step-By-Step Guide
If your insurance details haven't been updated automatically, worry not, you can follow these simple steps to update them manually:
Contact your insurance company
Reach out to your insurance provider via their toll-free number, which can typically be found on your insurance documents. Speak with a customer service agent and explain the issue, ensuring you provide all necessary details. They should be able to address your concerns and update your information in the system. For example, if you've recently purchased a new policy but your mParivahan app still shows your old coverage, your insurance company can help rectify this discrepancy.
Email the insurance company
If you're unable to resolve the issue over the phone, try emailing the insurance company's official email address. Write a clear description of your problem and attach a photocopy of your insurance. Make sure you provide all relevant information to expedite the process. A genuine issue should prompt a timely response and assistance in updating your information.
Email mParivahan's support team
When all else fails, you can email mParivahan's official email ID at mparivahan@gov.in with a detailed explanation of your issue. Be sure to include your vehicle details, such as the RC Number, Chassis Number, and a photocopy of your insurance policy. If everything checks out, the mParivahan support team should respond within 24 to 48 hours and update your insurance details.
Conclusion
All in all, mParivahan has revolutionized the way we manage and maintain our vehicular documents, making it easier than ever to stay compliant with the latest regulations. Updating your insurance details on the app ensures smooth interactions with the transport department, prevents hassles with traffic police, and provides easy access to your insurance information when needed. Though insurance updates are generally automatic, it's crucial to be proactive in ensuring your records are accurate. Follow the step-by-step process mentioned in today's post and you'll be good for the most part.