How To Become A Money Lender In India
Did you know that you can legally lend money to someone else on an individual level? No, we are not talking about the money that you lend to your relatives or friends or anything like that. You don't earn the interest on that kind of money lending. Do you? As per the Indian Contract Act 1872, you can legally lend money to anyone on an individual level, but there are a few things that you should keep in mind before getting a money lender license in India. We will further elaborate on that. And today's post is going to be all about how to become a money lender in India. You won't believe how easy or straightforward it is to get your hands on a money lender license. So let's get down to the step-by-step process to apply for it.
What Is The Eligibility Criteria For A Money Lender License?
On an individual level, anyone can become a legal money lender even if they want to lend an amount that's under 1 lakh rupees. There are no such eligibility criteria for individual money lenders, however, your purpose of lending the money should be for the general welfare. On the other hand, if you want to open a money lender firm, then there are different sets of rules applied. Your capability of handling a money lending firm, managing finances, and the firm's location will also be a prominent factor to get a money lender license approval.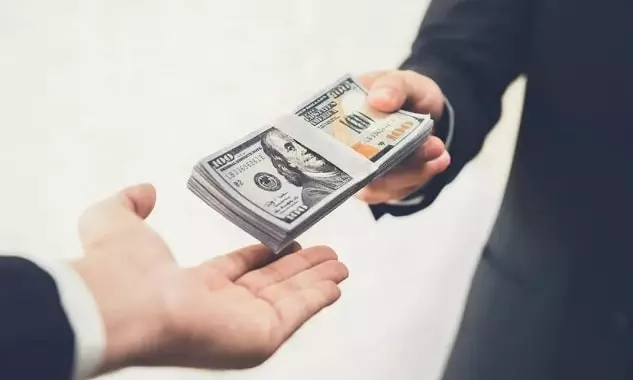 Documents Required To Get Money Lender License
You will be needing the following documents by your side when applying for the money lender license.
Form A application form.
Applicant's Photo (Passport size)
PAN Card/Aadhar Card
Three specimen signatures (Mentioning the money lender's name as well as the nominee)
Bank Account Statement (6 Months)
Step-By-Step Process On How To Become A Money Lender
The application process for becoming a money lender in India is pretty simple and straightforward, just follow the steps given below, and you'll be good to go.
First of all, you must visit the Tahsildar office in your area, and ask them for the money lender application form. They'll certainly charge you about 100 rupees for the form, however depending upon which state you belong to, the charges may differ a little.
Fill up all the information required in the form, and also attach the documents' xerox copy. You can find more detail about which documents to attach on the form itself. So read it and you'll know what are the necessary documents and what important information needs to be filled in.
That's it, now you must submit this filled form to the Tahsildar's office.
Now your application will be presented at the district court, where your license will be issued for district-level money lending.
Once you get your license, you'll be able to lend money to anyone legally.
Things To Keep In Mind After Becoming A Legal Money Lender
If you want to continue lending money to people, you'd have to renew your license every year. Depending upon which state of India you belong to, the renewal charges for your money lender license may differ. Expect it to be anywhere around 3000 to 6000 rupees annually.
It will be your responsibility to make sure not to lend money to a person who's mentally ill, a drug addict, under aged, or someone who does illegal business. If you do so, the chances of you being able to recover your money will be very slim.
There is no specific rule on how much interest you can charge, but it shouldn't be way too much because that'll be contrary to the general welfare.
As a security, you can ask the borrower to give you a blank check, or gold/jewelry, and then lend him/her the money. This way, you'll be worry-free and in case anything goes wrong in the recovery process, you will still be able to recover your money.
Alright, now you know how to apply for a money lender license in India and how to become a money lender. However, if you find the application process too confusing or you don't have enough time, then you can hire an advocate or a CA to get you the money lender license.