Here's Why Borrowers Prefer Digital Home Loans Nowadays
We, the consumers, are looking for more digital convenience in our lives now. The banking industry is one of the top service-based providers that is getting more functionally relevant with time, going greatly digital.
Gone are the days when applying for a home loan was a time-consuming and hectic affair. Nowadays, most lenders provide the facility for online loan applications.
Since most of the processes have been digitized, the time taken for approval has also decreased substantially.
Previously, you had to wait days to approve and process your home loans. The boring wait in the bank and too many people to refer to are things of the past.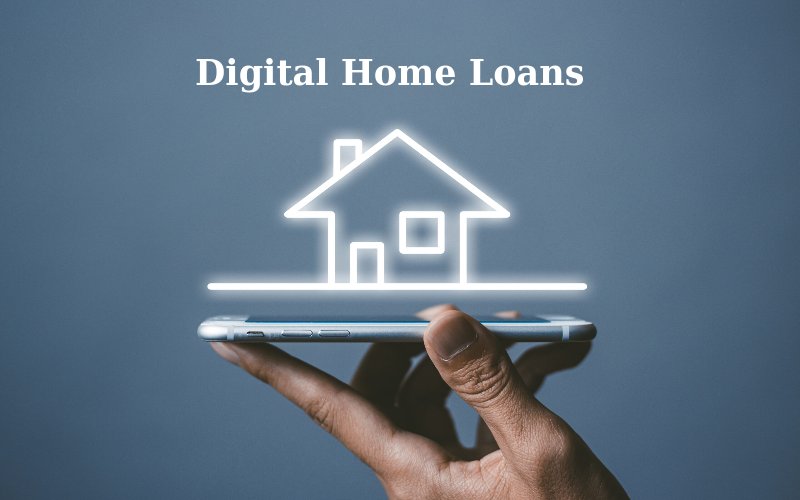 Digitalising home loans has been one of the many outcomes pushed by the recent lockdown. Read this article to find an answer to the question home loan borrowers often ask, "Why are digital home loans a plus for borrowers now?'
Apply in a Jiffy!
You can apply for a low-interest home loan from the comfort of your home or office couch in less than 10 minutes.
For example, PNB Housing provides all the information on its online home loan website. This information ranges from EMI calculation to eligibility calculation for home loans.
You can also find the PNB home loan interest rates here. Moreover, if you have any questions, the responsive chat option will connect you to a representative who will understand your queries and provide a resolution within seconds.
Easy to Look
In the race to get digital, you might be thinking of how complicated the process could be without assistance. Although there is always assistance provided on behalf of banks, online applications are specifically made simple for everyone's ease.
Easy navigation and a hassle-free interface are the prime traits of these online application sites.
Nowadays, banks also provide instructions in regional languages. So, you will come across your language or the language you are comfortable with when applying for a home loan online.
Speed
Not only do you get to apply really quickly, but online home loans also get processed quickly as compared to traditional ones. Speedy approvals and KYC/document verification are the hallmarks of online home loan applications.
Money lenders operating over online platforms often guarantee 24 to 72 hours of loan approval if there are no document hiccups found on the borrower's end.
Here, the borrower is in a win-win situation because, with faster approvals and funding, you do not have to lose out on your dream house for lack of money.
Pick Up
During the verification process, there might be a requirement for physical verification of certain documents on the list.
Borrowers, again, do not have to worry as financial institutions like PNB Housing arrange for a physical pickup from the client's home.
Doesn't this feel like a home loan served on a platter to you?
Channels You Can Choose
You have a plethora of options when going for digital home loans. There are online applications, social media platforms, consumer portals, and lenders' websites.
You are not restricted here.
Borrowers can research the individual channels and decide which one they want to borrow from. This speaks of borrowers' freedom and flexibility in choosing the lending service solely.
Conclusion
Your dream house should have everything you choose. Get your hands on digital lending websites for thorough research on what you want to be the way you go.
Look for tech companies that are offering convenient portals connecting banks and clients as well.
Remember that your house is your responsibility, so be aware of your responsibilities and allowances, even if you have tech assistance.