Exploring Options For Quick And Hassle-Free Gold Loan Disbursement
Taking a loan can be quite a tedious process. Right from choosing the lender to applying for the loan and getting it sanctioned, there are multiple factors one needs to consider. These determine the possibility of you getting the loan at favourable terms or being burdened with the repayment process that strains your finances.
These worries multiply when high-value collaterals like gold are involved. It is important to ensure the security of the precious metal and receive a fair valuation for your gold. Here is a detailed list of things to keep in mind when looking to apply for a gold loan, to ensure that the process is seamless.
Getting Started With a Gold Loan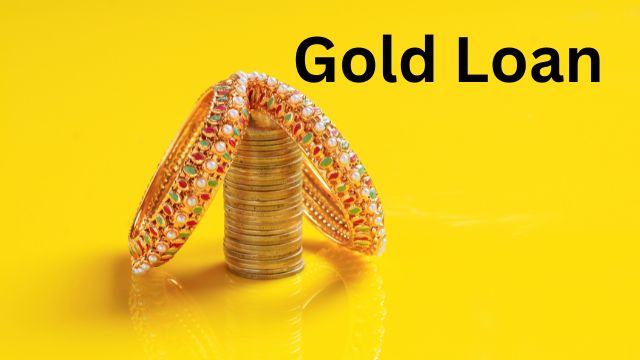 Start planning from the start to ensure that you get the required instant gold loan. The key to success lies in every choice you make starting from the amount you look to borrow, the value of your gold, and so on. It is crucial to have a clear idea of your monetary requirements and plan your loan accordingly. If the value of your gold is high and if it is of the required purity, you can get a loan of a higher amount. Let us understand how in further detail.
Loan-To-Value (LTV) Ratio
The value of your gold determines the amount you can borrow from a lender as per the LTV ratio. As per the regulations of RBI, an individual can be offered an LTV of up to 75%. This means that if you mortgage gold worth ₹1 Lakh, as per current market value, you can borrow up to ₹75,000.
Thus, it is important to learn about the offers from multiple lenders to estimate your borrowing capacity. If your gold is worth ₹2 Lakhs, it does not mean you can borrow up to ₹2 Lakhs. The maximum you can get as a loan is ₹1.5 Lakhs, as per the LTV limit. Hence, it is important to take this into consideration when applying for a loan and applying for only the amount you are eligible to borrow.
Purity & Eligibility
When looking to apply for a gold loan, ensure that you have met all the set eligibility criteria. While the requirements are quite simple, if you do not meet these, your loan may not be sanctioned. Hence, it is important to be aware of these criteria and make sure that you can get the gold loan instantly.
The most important eligibility criterion is that the purity of your gold must be 18 carats and above. Ensure that you submit gold which fulfils this requirement when applying for a gold loan. In addition to this, it is important for the applicant to be a citizen of India and within the age group of 18 to 70 years old. This age limit may differ from one lender to another.
Documentation
When planning to apply for a loan, it is important to keep the required documents handy. This ensures that the application can proceed without any delays and makes the procedure seamless. Here is a list of documents you might be asked to submit when applying for an instant gold loan.
Identity Proof:
Aadhaar card
Voter ID
Passport
Driving licence
Address Proof:
Aadhaar card
Utility bills
Passport
Driving licence
Interest rates
Aside from the application process being hassle-free and quick, the loan itself should be favourable. Interest rates play a major role in determining the overall cost of your loan and the EMI. It is important to conduct thorough research and compare lenders to ensure that you get a loan at lower interest rates and better terms. These include flexible repayment, part-release, and foreclosure facilities. Even the eligibility criteria and LTV offered can be different depending on the lender.
Perhaps, a Bajaj Finserv Gold Loan may offer a high LTV of 65%, while the Muthoot Finance Gold Loan may provide better prepayment charges and flexible repayment options. It is important to select a lender while keeping your current financial situation in mind and understanding the impact of the loan on your everyday monetary spending. Budgeting is extremely important when looking to get a loan and this planning begins with a great interest rate offer.
Online Application
After preparing for all the possible scenarios, it is now time to apply for the loan. Now, you do not need to visit your chosen lenders' branch office and wait in queues to apply for a loan. You can simply go to the official website of the selected loan provider and apply from the comfort of your home.
Some lenders also provide a doorstep service, where authorities visit your home and conduct a purity check on the gold you want to mortgage. They also offer safe transport facilities so that there is minimal risk of theft and damage to your gold. All these services make it extremely convenient to get a gold loan without much hassle. Thus, it is advisable to apply for a gold loan online.
Now that you have learnt the various tips to ensure that your application process is hassle-free, get started already. Make the required preparations as discussed, check the various offers available, and apply for an instant gold loan today!