Costco Company Net Worth, History, CEO, Headquarter, Origin Country & More
You have to be kidding us if you say that you don't know any company named Costco. If you are a United States resident, then you gotta know about this company. It is literally one of the top retail brands in the country and has proper stores set up in multiple states across the US. But there is a kinda misconception among people about Costco, and we are here to clear things up. If you are someone who's feeling intrigued about how Costco even became this huge, what is their net worth, who's the boss behind the scenes, and all that stuff, then simply stick with us until the end to find that out. Here we go.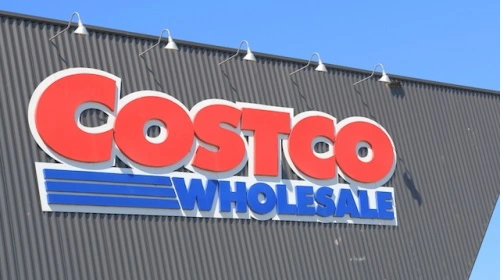 | | |
| --- | --- |
| Costco Origin Country | United States |
| Established Year | 1983 |
| Headquarters | Issaquah, Washington |
| Costco CEO | W. Craig Jelinek |
| Costco Net Worth | $240.42 billion (as of October 2023) |
| Industry | Retail |
The Costco Story
Have you ever wandered into a Costco? You know, those ginormous places where you get a boatload of stuff without emptying your wallet? It's basically like a treasure hunt, but everything's in bulk! They're what we call warehouse clubs. And just so you know, Costco isn't just a big deal because of its size, nah, it's a major player in the retail game worldwide. But did you know that a usual Costco only stocks about 4,000 items? Yup, your neighborhood grocery probably has way more stuff. Now's the time to travel a little bit back in time, it was the year 1976, and Sol Price gets this brilliant brainwave. He thinks, "Why not open a mega store?" And that little spark right there gave birth to "Price Club", right in the heart of San Diego. Zoom forward to 1983, and here comes Jeffrey Brotman and James Sinegal. Inspired, they set up the first-ever Costco in Seattle. Over the years, they have taken so many bold moves, and that has resulted in Costco becoming a global brand setting up stores in many countries around the globe.
Costco Financials
Do you ever wonder how much money or profits Costco pulls in every single year? Well, let's spill the beans, sse, last year, Costco did a business of a whopping $242.3 billion. Yup, we're talking about those massive places where you can buy stuff in bulk and score some pretty sweet deals! They're more commonly known as warehouse clubs. Now, when you walk into a Costco, you might think they have everything. But surprisingly, a typical Costco spot will have only around 4,000 different things on its shelves at one point in time. That's way less than your average supermarket! But hey, quality over quantity, right? So, how did this giant start? Well, way back in 1976, a guy named Sol Price had this bright idea of opening the first-ever warehouse club. He called it the "Price Club", and it popped up in sunny San Diego. Fast forward a few years, and in 1983, Jeffrey Brotman and James Sinegal decided to jump on the warehouse club train and opened the very first Costco in Seattle. And ever since, they've never looked back, today, they're global too.