Bill Desk Advantages and Disadvantages
BillDesk is a one-stop online payment service that assists clients in managing, organizing, and paying their continuous and recurring payments. With BillDesk, customers can review, receive, and pay all of their bills from various suppliers in one location. It allows billers and banks to save processing costs, enhance bill presentation, give customers the ability to make online payment choices and enhance customer service.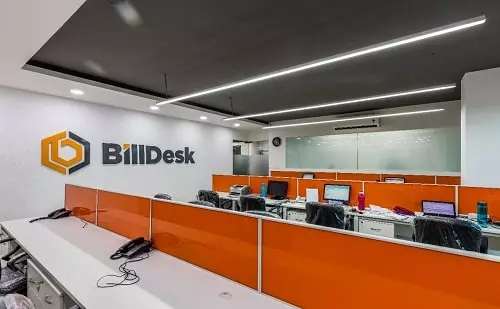 Advantages of Bill Desk
Varied Users
Numerous banks, businesses, and organizations in major Indian cities use the BillDesk platform. This covers businesses in industries like telecommunications, insurance, entertainment, financial services, utilities, education, nonprofits, and online shopping. In India, the platform handles the majority of mobile and online payments made through aggregator platforms. BillDesk assisted many Indians who were still utilizing antiquated check-writing and real paper bills to switch to simpler and safer payment options.
Convenience
The convenience Bill Desk delivers to both customers and businesses is one of its main benefits. Customers can submit payments online from the ease of their homes without having to travel to actual payment centres when businesses automate their invoicing operations, making it simpler to handle and trace payments.
Fee Limit in One Transaction
Remember that BillDesk has also restricted each payment to a maximum of 10,000 in a single transaction. Thus, it would be unable to process any payments that are larger than this.
Saving Time
Bill Desk drastically cuts down on the time and work needed to process bills and payments. Transactions can be handled swiftly and effectively with Bill Desk, as opposed to the error-prone nature and time-consuming of traditional manual billing techniques.
Multiple Payment Options
Customers have the choice of several payment methods supported by Bill Desk, including credit cards, net banking, debit cards, and mobile wallets, giving them the freedom to select the one that best meets their needs. This raises the likelihood of profitable deals and satisfied clients.
International Payments
Only Indian clients and businesses are permitted to use the BillDesk service. For contact information, you must register with an authentic Indian address. As long as BillDesk complies with Indian legislation, foreign clients who are residents of India may access and utilize it to pay their bills.
Automated Reminders
Bill Desk frequently uses automated reminder systems to inform consumers of approaching payment deadlines. With the aid of this function, payment compliance is increased and late payments are decreased.
Settlement for the BillDesk Payment Gateway
It will require 3-5 days for processing the payment after it gets back from the customer because of the time required for bank account settlement.
Customer Care
Due to BillDesk's 24/7/365 availability, payments may be made and processed whenever convenient. When you do require assistance, they advise consulting the BillDesk website's FAQ area. You can contact them at support@billdesk.com if you need anything else.
Security
The security of financial transactions is a top priority for reputable Bill Desk services. They use strong encryption techniques and follow industry-recognized security procedures, which lowers the possibility of data breaches and guarantees the protection of private financial data.
Integration with Accounting Systems
Bill Desk frequently works flawlessly alongside current accounting systems for organizations. Due to the ability to instantly sync payment information with accounting software and minimize human data entry errors, this interface streamlines financial operations.
Disadvantages of Bill Desk
Dependency on Technology: The dependence on technology when utilizing Bill Desk or any other online payment method is one of its key limitations. Payment processing can be hampered by server failures, system outages, or problems with internet connectivity, which is inconvenient for both businesses and customers.
Transaction Fees: Bill Desk has a price; despite the ease it provides. Customers using a service provider's platform might be charged transaction fees or a proportion of each payment. These costs can pile up and have an impact on profitability for companies with significant transaction volumes.
Security Concerns: Online payment systems are susceptible to cyber assaults despite security measures being taken. Hacking efforts and fraudulent behaviour have the potential to jeopardize consumer data, resulting in financial loss and reputational harm to a company.
Limited Access for Some Customers: Access to dependable internet connections or digital devices may be restricted for some customers due to geography or demography. It can prevent some clients from using Bill Desk's services, resulting in a digital gap in available payment methods.
User Errors: Although automated systems strive to reduce errors, user errors continue to occur when entering payments. Both businesses and customers may have to undertake more administrative work as a result of incorrect payment information or unintentional duplicate payments.
Customer Resistance to Change: Some clients may be reluctant to use online payment systems such as Bill Desk, particularly those who are used to using traditional payment methods. They could worry about the safety of their financial information or feel uneasy using the device.
Conclusion
Bill Desk has a lot of benefits, including convenience, time savings, and improved payment alternatives. But it also has certain limitations, like transaction costs, dependence on technology, plus security issues. These aspects should be carefully taken into account by businesses and clients when determining whether Bill Desk is the best payment option for them.