Angel One Advantages and Disadvantages
One of the top full-service retail broking companies in India, Angel Broking provides traders and investors with a vast array of financial products and services. Angel Broking has been well-liked among investors thanks to its sophisticated trading platform and solid web presence. Similar to every financial service, it has advantages and downsides that prospective clients ought to be aware of before choosing.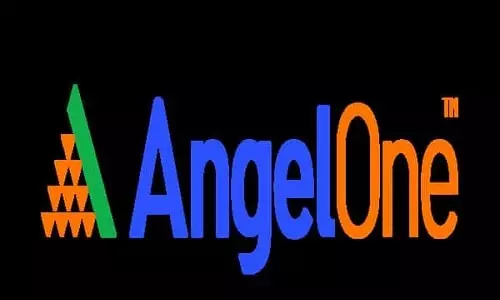 Advantages of Angel One

User-Friendly Trading Platform: Both novice and seasoned traders can use the user-friendly and simple trading interface offered by Angel Broking. The trading experience is seamless and easy on the platform.
Costs and Fees
Trading charges
No matter the amount of the order, Angel One charges a flat cost of INR 20 per executed order or 0.25% (whichever is lesser) for all stocks, futures, commodities, options, and currencies.
A helpful calculator is also available for calculating transaction fees.
Non-trading fees
No charge for creating an account.
No cost for withdrawal.
A 20 INR monthly account maintenance cost.
A debit card can be used to transfer money for a cost of INR 10 to 20.
Credit cards, nevertheless, cannot be used to fund your account.
Research and Advisory Services
The company provides thorough research and advisory services, such as market insights, stock suggestions, and analysis, all of which can be helpful when making investment decisions.
Account types
Angel One offers different account types:
Traders who choose to store their shares in electronic form without paper documentation might use a Demat (dematerialization) account.
An interface for buying and selling shares on the stock market is provided by a trading account.
For individuals who want to trade on margin, a margin account is available. According to SEBI regulations, the initial margin and maintenance margin amounts are 40% and 50%, respectively.
Day traders should use the intraday trading account.
With Angel One, you may additionally maintain a two-in-one account which combines a trading and a demat account.
Diverse Investment Options
Angel Broking offers diversification opportunities by enabling investors to trade in a wide range of financial assets, including equities, currencies, commodities, mutual funds, and more.
Educational Resources
To assist investors in improving their financial literacy and trading abilities, the platform provides webinars, instructional materials, and tutorials.
Background and Safety
In 1996, Angel Broking Limited, currently referred to as Angel One Limited was founded. It is governed by the Securities and Exchange Board of India (SEBI) and is a participant in the NSE, BSE, and MSEI stock exchanges in addition to being a member of the Bombay Stock Exchange. Clients who use a broker that is SEBI-regulated are not entitled to any investment protections.
For over 25 years, Angel One has been available on the market. Investors have more evidence that a broker has effectively weathered prior financial crises regardless of how long the broker has been in business. Additionally, the corporation has been listed publicly since 2020, increasing its openness.
Customer Support
Angel Broking offers customer service via email, phone, and chat, as well as other channels, to ensure timely responses to questions and problems.
Robust Research Reports
The company helps investors comprehend market dynamics by providing in-depth research reports on businesses, industries, and macroeconomic trends.
Margin Trading Facility
Angel Broking provides customers with the chance to leverage their assets for potentially larger returns (but it comes with increased risks) by using margin trading capabilities.
Personalized Investment Advice
Investment guidance that is specifically tailored to each client's risk tolerance and financial objectives is provided by the company.
Disadvantages of Angel One

Brokerage Charges: The total returns for regular traders may be impacted by Angel Broking's higher brokerage fees when compared to various discount brokers.
Account Maintenance Fees: Investors with lesser trading volumes might be concerned about the firm's potential annual maintenance fees for keeping a trading account.
Research Bias: Since they are a full-service broker, there could be a perception that they have a bias in favour of marketing specific financial products or advice that is in line with their professional objectives.
Internet Connectivity Dependency: Angel Broking's performance depends on internet connectivity, just like that of any other online trading platform, and any interruptions can have an impact on trading operations.
Hidden Fees: Unexpressed costs or hidden charges have reportedly been experienced by some clients.
Market Volatility Risks: Trading in highly volatile markets entails certain risks, and although Angel Broking offers analysis, these risks are still present.
Conflict of Interest: Angel Broking might have a conflict of interest between its brokerage business and its very own proprietary trading activity because it is a full-service broker.
Longer Fund Settlement Duration: Full-service brokers such as Angel Broking may have a longer fund settlement duration than discount brokers, which could affect liquidity.
Conclusion
Investors may find a variety of tools and services provided by Angel Broking useful, especially those looking for individualized research and assistance. But like any financial service, it has drawbacks, including brokerage fees, possible hidden costs, and reliance on market circumstances. Before using Angel Broking or any other kind of brokerage service, potential customers should thoroughly consider their risk tolerance, trading needs, and preferences. Investors can make selections that are in line with their financial objectives by conducting extensive research, compared to various brokers, and consulting financial professionals.