All About Pre-Existing Diseases in Health Insurance Policy
Health insurance is the need of current time as it not only provides medical facility but it also works as a financial backup at the time of medical emergency. However, sometimes due to certain pre-existing medical conditions, it becomes difficult for us to select a suitable health insurance plan. So, before starting to discuss the limitations of pre-existing diseases in a health insurance policy, let us all know what does a pre-existing health issue means.
A pre-existing health issue is a medicalissue that already exists in a policy aspirant before buying a health insurance policy. Some of the pre-existing medical conditions are – blood pressure, thyroid, diabetes,asthma, etc.
Health Insurance Companies Do Not Like Pre-Existing Health Issues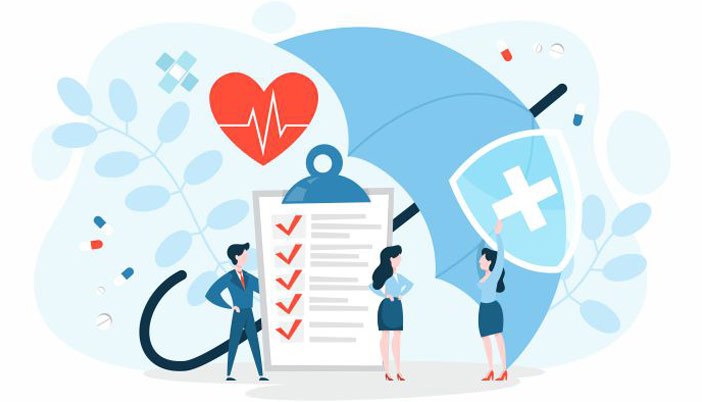 Most of the health insurance providers do not like to cover pre-existing health conditions of the new policy aspirants. This is because those who have pre-existing medical conditions often have to undergo many procedures and the harsh truth is no insurance company wants to insure a person who may impose a higher financial risk to the insurance provider.
Definition of Pre-Existing Disease by IRDAI
As mentioned above, diabetes, blood pressure, thyroid, etc. are considered as pre-existing ailments. However, this is not it, many health ailments may come into the category of pre-existing illnesses. To make health insurance accessible to most people and even including those who have pre-existing illnesses, the Insurance Regulatory and Development Authority of India (IRDAI) has made a few amendments to pre-existing diseases' definition. According to this new definition:
Various diseases, like mental illness, genetic disorder, illness because of hazardous activities, menopause, etc. were not included in the health insurance plans, however, they are now covered.
Any disease that is diagnosed by the doctor four years before the issuance of a health insurance policy will be considered as pre-existing medical isle.
The health insurance providers must have to reject the claim after the insured has paid the premiums for eight years.
This amendment was released in October 2020 and after its release, there has been a reduction in the rate of claim rejection among the policyholders.
Conditions Imposed by Insurance Providers for Pre-Existing Health Issues
Certain conditions are imposed by the health insurance providers for pre-existing health issues. These conditions are:
Waiting Period: A waiting period is a time for which a policyholder has to wait until his/her health insurance starts providing him/her coverage. Most health insurance providers impose a certain waiting period for pre-existing health issues and it may vary. Some insurers impose a two-year waiting period, whereas some have a waiting period of four years before they start covering the pre-existing ailments of an insured.
The facility of Co-Payment: Some health insurance providers provide the facility of co-payment for pre-existing disease treatment. Under this facility, the policyholder has to pay a specific percentage of the total amount and the insurance provider pays the rest of the amount.
Points to Keep in Mind When Purchasing a Health Insurance Policy with Pre-Existing Medical Issues
The main issue is people with pre-existing health problems often have to go through many procedures. This may increase the chances of claim rejection by the insurance provider, sometimes even the cancellation of coverage is also seen in such cases. At this stage, one may wonder how he/she should work around such issues? Here we are mentioning some quick tips to find the most suitable health insurance policy especially when one has pre-existing health issues:
Different Health Insurance Providers have Different Health Insurance Policies: Getting insurance coverage for pre-existing medical conditions can be challenging, but not all health insurance providers are the same. Some insurance providers consider the complete medical history of the aspirant whereas some insurers consider the medical history of the past some years only. So, one can select an insurer as per his/her suitability.
Each visit to the Doctor is Not Counted: The health insurance companies only consider the health issues that impose an impact for the long run. Common day-to-day problems like cold, flu, cough, etc. for which one visits his/her doctor is not counted. Almost all health insurance providers do not consider health issues that do not have long-term side effects.
One Can Get the Coverage for His/ Her Pre-Existing Diseases: This not at all true that pre-existing health issues are not covered in a health insurance policy. However, there is a waiting period for the same. During this tenure, the policyholder has to wait and if he/she claims during this time, his/her claim can be rejected.
Working around the waiting period is one of the best ways to buy a suitable health insurance plan for those who have a pre-existing medical issue/s.
Summing it Up!
So, one can buy a health insurance plan even if he/she has pre-existing health problems. It is all about informing the insurance providers, considering the waiting period as per the suitability, and then selecting the right coverage.