AliceBlue App Advantages and Disadvantages
A well-known brand in the Indian stockbroking sector, AliceBlue is renowned for its cutting-edge technologies and creative solutions. A fluid and packed with features experience is what traders and investors can expect from the AliceBlue App. The AliceBlue App offers its own set of distinct pros and weaknesses, just like any other trading platform. We will examine both facets in-depth in this article to give you a thorough overview of the AliceBlue App and to enable you to decide whether it is a good fit for your investment and trading requirements.
Advantages of the AliceBlue App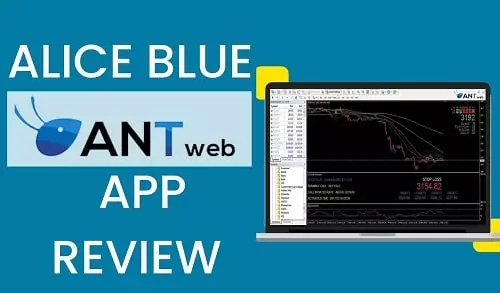 Innovative Technology
The AliceBlue App, which provides cutting-edge real-time market data, charting tools, and configurable features, is supported by cutting-edge and advanced technology. This technologically-based strategy guarantees a seamless and effective trading experience.
Low Brokerage Charges
The brokerage fees charged by AliceBlue are known to be competitive and affordable. Investors and traders that want to increase their profits by lowering transaction costs are drawn to this cost-effectiveness.
Minimum Brokerage Fee for Alice Blue
The brokerage fee at Alice Blue is fixed at Rs 15 for each trade, or 0.01%, whichever is lesser.
There is no minimum brokerage fee assessed by them. For traders who deal in small volumes or penny stocks, this is a benefit.
The Freedom (F15) plan's equity delivery trades (Cash & Carry) are completely brokerage-free. For these transactions, the customer only pays taxes to the government.
Account Types
Online and offline accounts are the two types of accounts that Alice Blue offers to cater to various consumer needs. The software offers margin trading capabilities, allowing users to improve their purchasing power and seize market changes with little to no capital. Although this feature carries some dangers, it can increase earnings potential.
Alice Blue Margin Exposure
Concerning the stock, Alice Blue's intraday trading margin can reach 20% of the transaction value (maximum 5x leverage). The intraday trading margin for equity, foreign exchange, and commodities on the NSE, BSE, and MCX is 1.3x. For Alice Blue stock delivery trades, F&O carry forward positions no additional margin is provided.
Robust Research and Analysis
A variety of research tools are available from AliceBlue, including market insights, technical and fundamental analysis, and professional advice. Trading and investing professionals can use these resources to help them make informed choices.
Advanced Order Types
With the availability of several order types like cover orders and bracket orders, the AliceBlue App enables traders to use more complex trading techniques and efficiently manage risk.
Other Equity Delivery trading is free under the Freedom (F15) scheme. Maximum payment for trading in other segments is Rs 15 without a minimum brokerage. There is no requirement for commitment. Zero Prepaid Plans.
Since 2006, Alice Blue has provided financial services, including brokerage services. Over 200 of India's biggest brokers use the robust Order Management System and Risk Management System provided by Omnesys NEST.
Key features
All of ANT Trading Software's clients get free access to it.
It provides access to a variety of apps and online trading tools from third parties.
All customers have access to advance order types like Bracket Orders and Cover Orders.
MCX, BSE and NSE all offer trading.
With eKYC and Aadhar eSignature, it is possible to open an account instantly without paper.
All clients are entitled to a complimentary copy of the daily market report.
Orders are still possible after trade hours.
There are options for bracket orders and cover orders.
Disadvantages of the AliceBlue App:
Limited Physical Branch Presence:
AliceBlue generally conducts business online and might have a small physical branch presence in some areas. This can be a disadvantage for investors who prefer in-person contact or require localized support.
Relatively New in the Market
AliceBlue is comparatively fresh to the industry when compared to some more seasoned brokerage companies. Despite its rapid popularity growth, some investors might choose brokers with more established reputations and experience.
Inactivity Charges
Dormant accounts are subject to inactivity fees from AliceBlue. These fees may be incurred by traders and investors who don't actively use their accounts, which could have an impact on their total profitability.
No Mutual Fund Offerings
AliceBlue cannot provide investing opportunities in mutual funds, in contrast to certain full-service brokers. Alternative platforms might be a better option for investors searching for a one-stop shop for both equities and mutual funds.
Customer Support Response Time
Longer customer service response times have been noticed by certain users, which might be problematic in urgent situations or during market crises.
Others no longer provide full-service brokerage services through AliceBlue. Additionally, they no longer provide unlimited monthly and yearly trading subscriptions.
Corporate bonds, NCDs, and IPOs cannot be purchased online.
Call & Trade trades with broker assistance are offered for an additional Rs 20 per executed order.
Orders that are good until cancelled (GTC) are not accessible.
Conclusion
The AliceBlue App provides a technologically advanced trading environment with competitive brokerage fees. The trading experience for users is further improved by its research and analytical tools. Consider carefully weighing the benefits and drawbacks of the AliceBlue App in the context of your risk tolerance, financial objectives, and trading preferences before selecting it as your preferred trading platform. You may make an educated choice that supports your trading goals by doing extensive research and contrasting the app with other brokerage solutions.