10 Best Investment Options For Beginners in India
We all are privy to the idea of inflation and how the value of money in hand today won't be the same in the future. This is why investing is a major need for people to safeguard themselves from inflation and generate higher returns for the future. It also helps in setting up a corpus fund for future usage.
There are various investment options available in the market and at times this can become confusing for a beginner. That's why we're here enlisting some of the best investment options for beginners in India 2023 in this article. Read along and find everything you need to know about the various investment ideas you can start with.
Top Investment Options for Beginners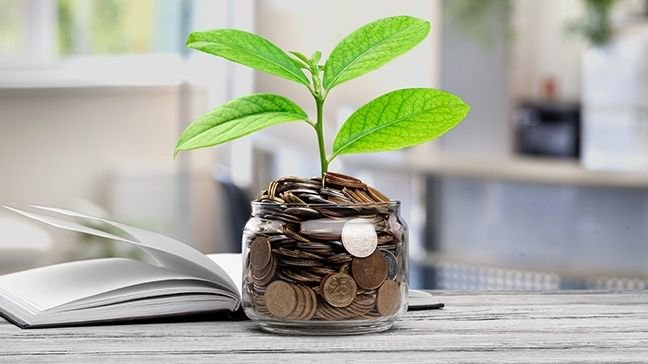 1. Direct Equity
Despite India becoming the fifth largest economy in the world, the percentage of people investing in direct equity is quite less in comparison to other nations. This is down to a lack of knowledge and perceived fear about the markets. Direct equity can be a great investment option for people looking to build a sizeable investment and beat the market returns. With a CAGR of 13.5% returns in the past 15 years, direct equity can be a good shout for you. Just make sure to understand the market and not fall prey to random market tips. You can simply open an account with a brokerage and start your investing journey.
2. Mutual Funds
Mutual funds are another great investment option for people who want to get into the market investment. This works great for people who don't have an idea or don't have the time to go into direct equity investment. Mutual fund investments are done by the mutual fund houses that handle the portfolio and make market decisions on your behalf. It is a great pick as you can invest accordingly in a lumpsum or SIP as required giving you flexibility. There are various mutual funds available to choose from further.
3. Gold
Historically India has seen a large basis for gold investment and still stands true to this day. Gold has been stepped into our culture and despite all the talks about traditionalism, gold investment is a great choice as seen by the returns generated on golf investment by people. Gold though hasn't beat the benchmark performance of stocks, has been offering double-digit returns historically and is a good starting point for investors. You can further invest in Gold ETFs if you don't want to invest in direct gold and seek market returns.
4. Real Estate
Real estate across India and globally too is a prominent investment option for people. Real estate has always seen its value appreciate with time and has been a major choice. It is readily available and can be sold later for an appreciated price or even rented out for a regular passive source of income. With the ever-increasing urbanization and growing needs for people for real estate, the market is going to continue its trend for a long time and can be a good investment for beginners. There has been a rise in REIT-based real estate investment too which you can explore.
5. Fixed Deposits
Fixed deposits have been a timeless and preferred means of investment instrument for the people of India for a long time. This option is often regarded as a risk-free option due to its comparatively safe returns and highly liquid nature that can be encashed if needed in an emergency. The option can work great for people who don't have any idea of other means of investment and are looking for a subtle start to their journey.
6. Bonds
Bonds are another investment option that a user can venture into. Bonds are generally issued by the government as part of the capital raise for the social and infrastructural programs. The bonds come with a fixed maturity period when the investor gets the returns. There are various types of bonds offered in the market and users can invest in them via any government-authorized or SEBI-authorized agencies or brokers.
7. Unit Linked Insurance Plan
Unit-linked insurance plans were developed as a means to provide users with an investment route into the equity market and have largely worked great. It allows you to pay the insurance premium and a portion of your funds go into the equity investment. This is a good pick for people who don't want to go into direct equity but want to invest in the market. It's generally a great long-term option and comes with tax benefits under Sec 80C.
8. Public Provident Fund (PPF)
PPF is a relatively safer investment option and is much preferred by the previous generation to invest in. It is government-backed and comes with risk-free returns along with tax benefits. The scheme allows users to invest in the fund for 15 years when the scheme matures and the user can seek returns. It comes with an average of 7% to 8% returns annually.
9. National Pension Scheme (NPS)
NPS is another government-backed initiative for investment and is a major choice for people looking for a safe and sound investment plan for retirement. As the name suggests, it's an investment scheme targeted for retirement and can be started with an amount as low as 500 rupees. It offers an annual return of 8% to 10% and has tax benefits that users can avail. The plan is a perfect choice for people looking for a retirement fund under a safe investment option.
10. Post Office Savings Scheme
The Post Office Savings scheme has been around for ages and is still considered one of the major investment options in India. Offered by India Post as part of government-backed investment options, it offers various savings schemesto invest in. The users can invest it easily via any post office and seek a long-term maturity period. The returns are generally lesser than other investment options but it does tend to offer inflation-beating returns and is relatably a good choice for beginners.
Final Words
Investing early in your life is something that we all should look towards. A good investing habit helps to build a long-term corpus for future needs and can be useful in retirement or other long-term goal fulfillment. There are various investment options available in the market for users and they can pick from the low risk to the high risk based on their pick. We hope the list can help kickstart your investment journey.